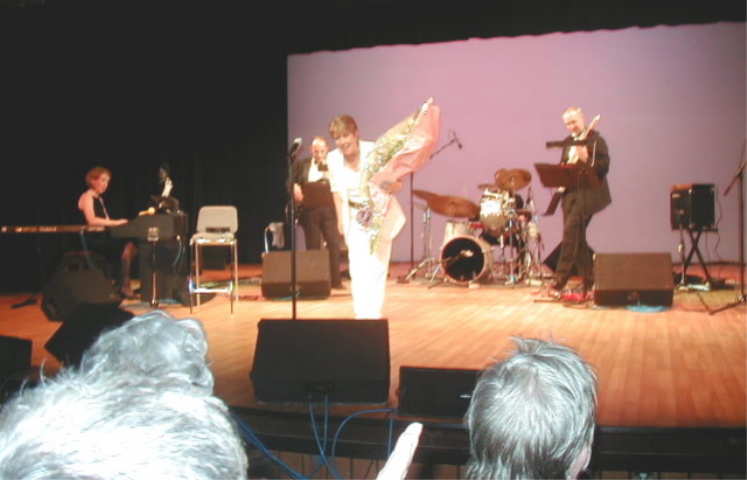 Helen receives her birthday bouquet
Vicki Marsden, John and Helen try to keep up with the rush for CDs and Autographs
Helen was well on form, singing Can't But Me Love, My Little Samba, Who Will Buy?, then launching into her 'New York Medley' with I'll Never Fall In Love Again, Up On TheRoof, Will You Still Love Me Tomorrow?, followed by her Sixties Medley:Tell Me What He said, You Don't Know, and Walkin' Back To Happiness. Don't Treat Me Like A Child,
Then into Choo Choo C'Boogie,How Long Has This Been Going On?, (from the Musical 'See Saw') Caravan, then building up to a triumphant Finale with I Go To The Rock.
The Band this evening was
Musical Director/Piano: Sandra Lambert, Guitar: Andy Watson, Double Bass: Rob Levy, Drums: Jeff Lardner,
Clarinet, Saxophones, & Flute: Mark Allaway.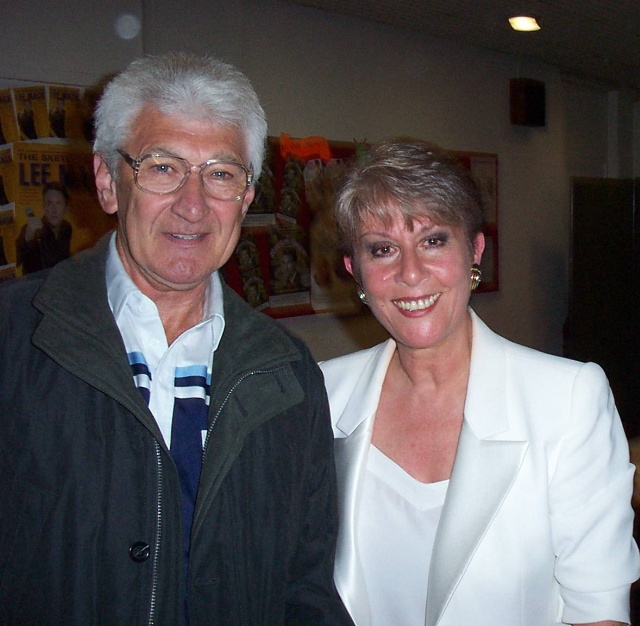 Hi there, I am an Helen fan ever since she started at 14 years of age.
I think Helen is fantastic and mere words cannot describe how great I think she is.
I had the privilege of watching her with Craig Douglas in one of her last shows at the Thameside theatre in Grays, Essex and had my photo taken with her - a photo I will cherish for ever. John Paveley.
Copyright © 2002- 2006 Andrew Earwaker
Most recent revision 16th September, 2006