THE HELEN SHAPIRO FAN CLUB
---
FAN MEMBER PAGE
Roger Rubens
---
Roger is a HELEN SHAPIRO FAN from Holland.

- - - I was 5 years old when my dad (once an excellent jazz pianist) first took me to a night-concert with Ella Fitzgerald and Oscar Peterson. At the time I was also fascinated by American singer Rosemary Clooney. At our home we used to listen to nothing but American music. Like Helen, I come from a very musical family and so I was familiar with most evergreens from a quite a young age. I have always felt a desire to sing and can't imagine a life without music ! ..At the age of fourteen when 'DON'T TREAT ME LIKE A CHILD' was released ,like everyone else, I could not understand why a mature male singer (...) would record such a song? I loved the voice, the tune and the wild arrangements - so I rushed to the nearest record-shop to buy it! I remember the shop-assistant showed me the record of a GIRL-singer,...but I insisted on having the male-version! ..She played it for me - and when I realised how wrong I was,I was hooked. From that very moment on I was a forever addicted Helen Shapiro fan ! Then,in 1965 I was asked to write a song and make a recording for a national campaign ("More Food for India") on behalf of my school. With some friends we called ourselves 'The Stickers' (:after The Seekers). Two girls and two boys singing all sorts of folk- and pop music. Occasionally we were asked to perform in hotels ,so we took it quite seriously ,at that age! After some publicity on radio and in newspapers literally hundreds of records were sold to help feed the suffering. Among those orders from abroad. I remember how shocked we were to hear and read about such things as 'starving people'. We had no idea and on tv they would certainly not show anything like it, the way they do today. Besides : we had no telly at home. ...I knew about World War II, but I had not heard about 'third world countries' until the Beatles, Donovan, Dylan, Baez or Peter,Paul and Mary told us of such things, not much later... Their stories and messages really impressed me and everyone else during the late sixties. They inspired me to write and sing protest-songs - apart from the other stuff. I hope the India-record helped,if only the life of one child. I have heard non-believers (...) say : 'God was to blame for it', but I am (and have always been) convinced that it has a lot to do with the lacking and often selfish attitude of well-to-do countries like ours. I am aware how corny this sounds, but it cannot be denied that most parts of the world are still in a similar state,even today ; it wouldn't have to be that way, if only we cared and did more to really help change the often poor situations in such countries. Guidance, better housing, schooling and education are a few examples of what is desperately needed in a lot of countries around us. Like so many others I often wrote and sang about such things in those days. I sometimes accompanied myself on a guitar, which caused a few arguments with my dad, who had hoped that one day his son would play the piano - the way he did... In 1966 I was approached by a Hilversum radio-producer and the following day I made my live-debute on air. A few years later during a talentshow organized by the Hilversum Broadcasting Stations, I sang two ballads which I had especially written for the occasion. The shows lasted several weeks and in the end a jury consisting of radio- and recordproducers pointed me out to be the winner. From then on I was approached by several record-companies, but since I didn't have a lot of material and hardly any experience yet, I decided to wait. A year later I signed a contract with RCA. It lead to performances in both Holland and Germany, so I travelled a lot in those days. I recorded a couple of singles and albums. One of them sold quite well, the others didn't do much. After heart problems (which run in my family) I stopped singing professionally. Fortunately I completely recovered and I decided to take it easy, since. I still write - and one of the nicest things that happened to me was when Eartha Kitt asked me to write some lyrics for an album and stage-musical, back in 1988. The songs I wrote were more in the style of 'Let's Do It' and "Old Fashioned Girl' and we both agreed that the words fit her like a glove! She lived in London at the time so I flew over to go through some of the songs with her. It was fun. But, her producers decided otherwise. Not much later her disco-recordings were released... Apart from writing, and listening to 30s, 50s and 60s music - I love to sing the evergreens and songs that I have been familiar with for so long. Like Helen I have always been thrilled by the lyrics and music of Porter,Mercer and Gershwin, to mention a few. ...Referring of course to our common love for jazz! : No wonder I was, am - and will always be : a keen HELEN SHAPIRO FAN !
: ... from a radioprogram together with Helen! ...back in 1973...
:
me in 1975...
---
On the subject of 'AT ABBEY ROAD' I think labels should be designed for each and every unreleased recording -whatever the reason was for NOT releasing (?!) any of the songs, will always be a riddle to me. As soon as I find the time I'll start working on the labels. No doubt each song deserved a lot more credit! I read that one of Helen's favourites is 'You're my remedy'. reason enough to provide her with a * white label promotional copy *, ...after all this time..!! :)) ...personally I think ' A dozen other boys' is even better. Attention : ...release date of the black columbia pressing will be week 32 ! Meaning : start ordering your copies now !!! (...joking of course...)
---
He has sent his impression of what some of the unreleased tracks from 'ABBEY ROAD' would look like as singles...
---
This is what the promo might look like if it existed!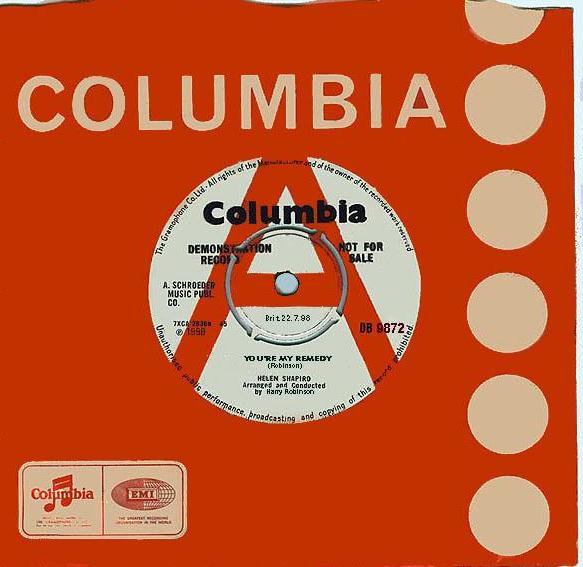 ---
If only these singles were on sale...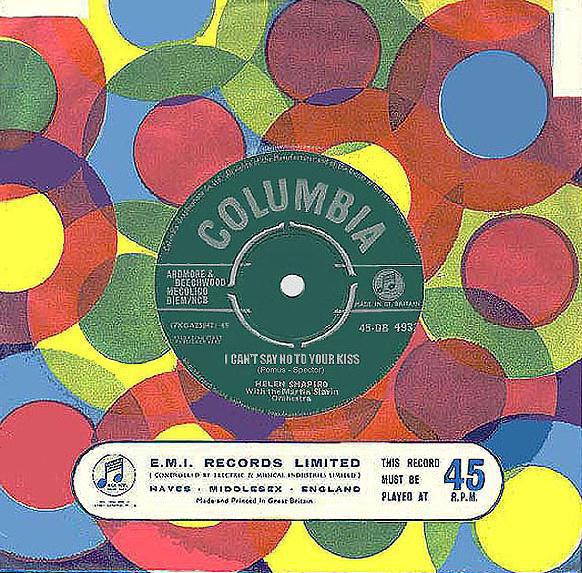 ---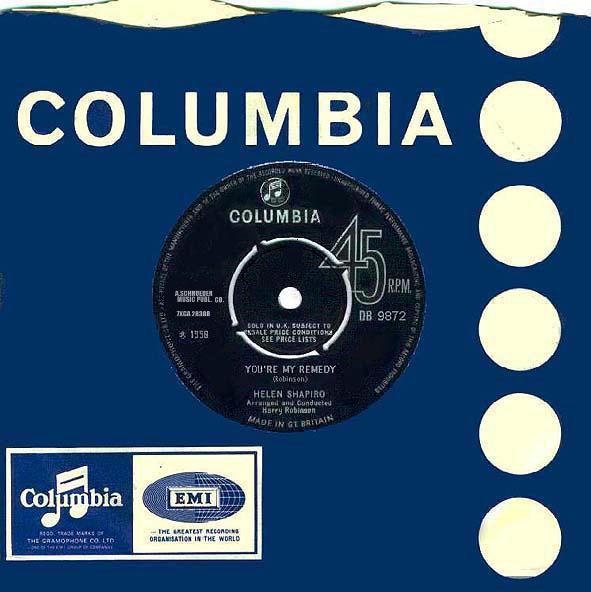 ---
---
---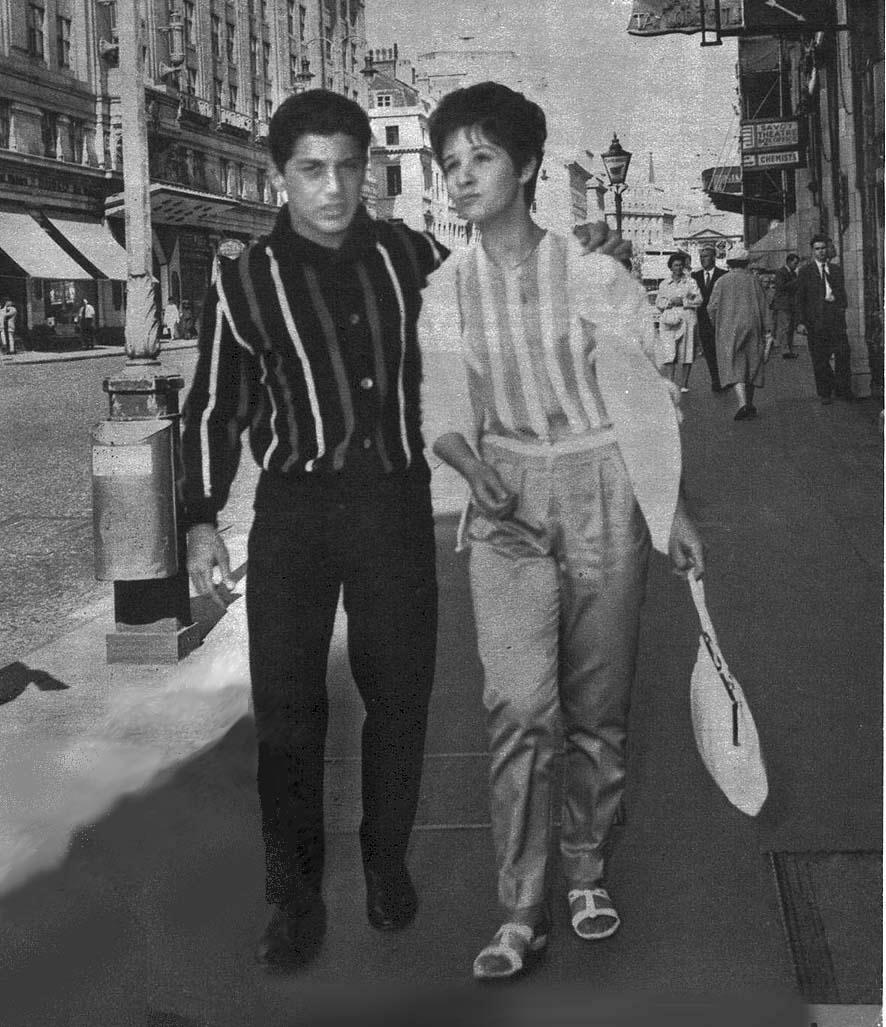 ---
---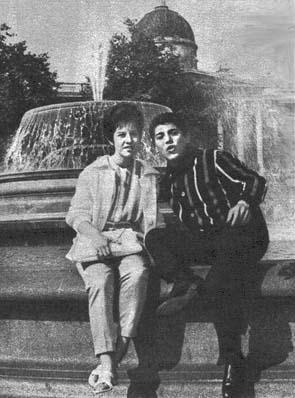 ---
---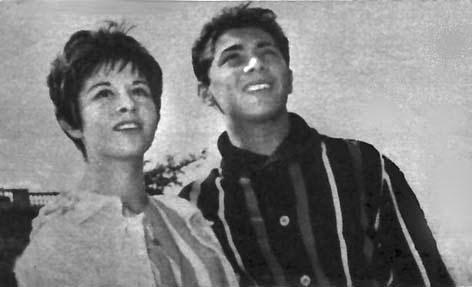 ---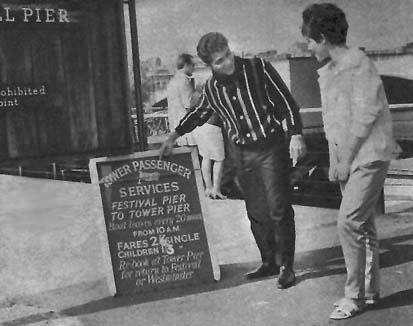 ---
Also this article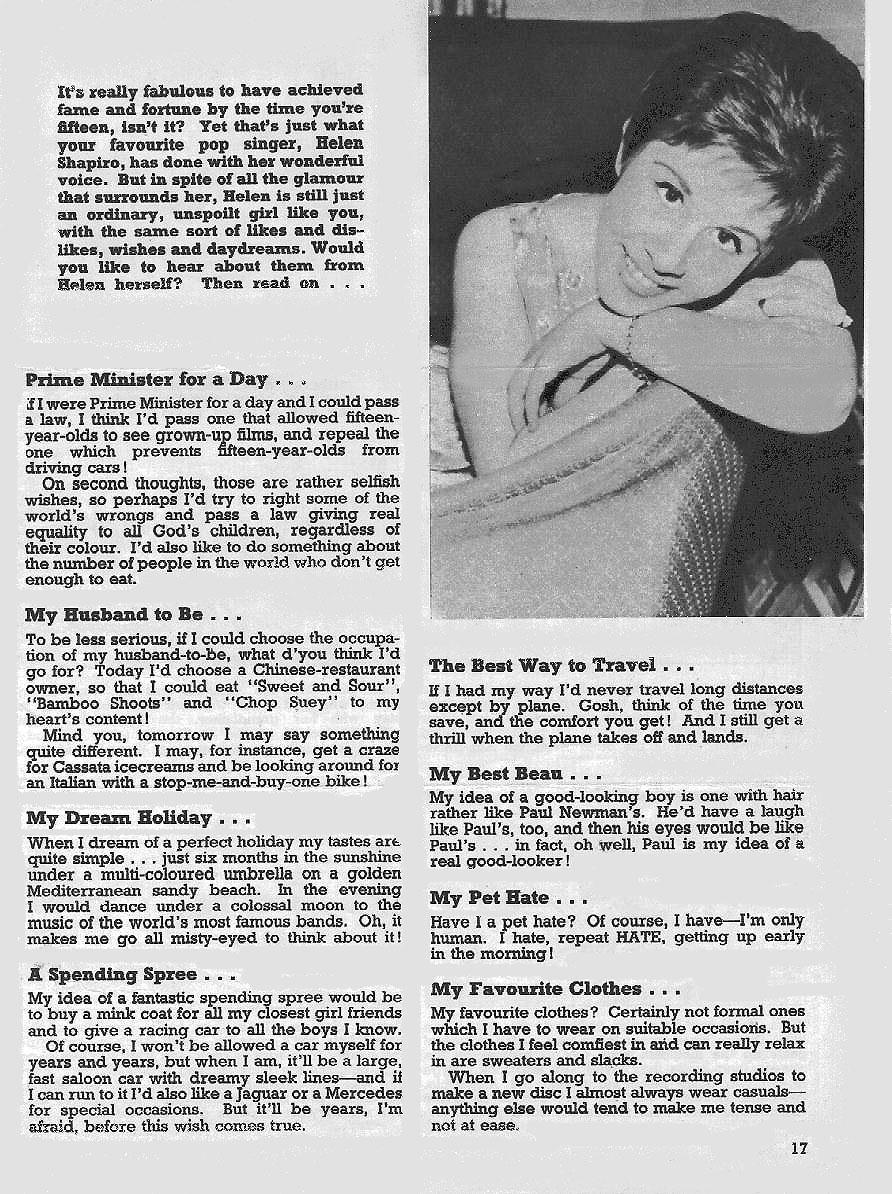 ---
Copyright © 1997 Andrew Earwaker