LIVERPOOL EMPIRE PROGRAMME
3RD SEPTEMBER 1962
Click on the image for more detail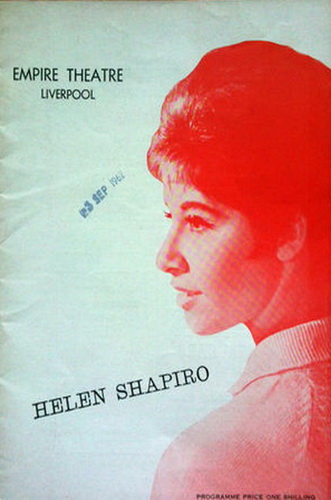 One Week Residency At The Liverpool Empire 3rd September, 1962
The programme includes an advertisement for the NEMS Whitechapel, Liverpool record store which was run by Brian Epstein.
The advertisement started with the heading "NEMS the word for Records" which was quite apt, as the Beatles were that
month recording the final tracks for 'Love Me Do' which was released just two weeks later.
Also just five months on, Helen headlined with them on their first national tour.
The Concert Also Featured The Karl Denver Trio
BACK TO INDEX PAGE