Recorded live at Keswick Convention 1999, this superb video features Helen sharing her remarkable story in word and song, presenting a powerful gospel challenge to both Jew and Gentile alike. Running time: 100 minutes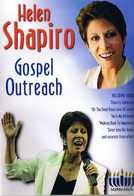 Song List:
There is Someone
Oh the Deep Deep Love of Jesus
He is My Defence
Walking Back to Happiness
and excerpts from others

£11.99 plus postage and packing

Click on the ICC logo below to order.
---
| | | |
| --- | --- | --- |
| | Desmond Carrington SUNDAYS 1300-1500 UK time Desmond Carrington plays popular music of all types, from light classical to rock and roll, swing band to operatic arias, all taken from his own collection of 80,000 78s, LPs and CDs. Enjoy the view from Scotland from the Webcam. | |
COMPUTER VIRUSES
Anybody having problems with viruses should visit the Symantec virus remover page
23RD JUNE
LES DAWSON SHOW (1982)
GRANADA PLUS (UK Satellite) are showing repeats of THE LES DAWSON SHOW from the early 1980's, Sundays at 17:30 UK time- check it out in case they show the one with Helen singing TEN CENTS A DANCE!
9TH JUNE
"FOLLIES"
Helen was offered the lead role in 'Follies' but as it is in July she was unable to accept the part.
'THE PALACE' BENIDORM
If you live in BENIDORM, you may be in for a treat- Helen might be appearing there on DECEMBER 16th.....
1ST JUNE
RADIO TWO MUSIC POLL
Helen did not get into the top fifty in the poll, but an exerpt from 'Walkin' back to happiness' was played and mentioned as just missing the chart. Commiserations Helen...
30TH MAY
RECORD COLLECTOR 2002 READERS POLL
The June issue of RECORD COLLECTOR gives you the opportunity to vote for your personal Top 5 favourite artists. Closing date for entries is Friday 28th JUNE.
RADIO TWO MUSIC POLL
Radio 2's vote for the best piece of popular music from the last fifty years by a British group or singer has now closed and the results will be broadcast in a special programme on Saturday 1st June (1400-1600 UK time) presented by Simon Mayo.
You will also be able to view the top 50 on Sunday 2nd June,
here
27TH MAY
GUINNESS BOOK OF BRITISH HIT SINGLES 15TH EDITION
The new 15th edition lists Helen as being 230 out of The Top 500 Acts Of All Time, with 119 weeks in the charts..
4TH MAY
THE GOSPEL COLLECTION DOUBLE CD ALBUM
Helen says: "This double CD is a compilation of songs from my four Gospel albums and is not only an offering of worship and thanksgiving to Jesus (Yeshua) but also a testimony of His goodness to me as I have followed Him. For "what shall I render unto the LORD for all His benefits toward me? I will lift up the cup of salvation and call out in the Name of the LORD" Psalm 116: 12,13.
May the LORD be truly glorified and draw so many to Himself. Psalm 40: 1-3
Helen's Gospel Compilation double CD is now available through The Helen Shapiro Friends Club (for members) or via:
Manna Music Limited,
PO Box 35619
LONDON SE9 4ZQ
Tel/Fax: 44 20 8851 9049
Use this address also for Gospel Evening bookings.
27TH APRIL
SOUNDS OF THE SIXTIES AIRPLAY
Brian Matthew mentioned going to one of Helen's Simply Shapiro Concerts recently, recommended going to a gig near you before the tour ends, and played 'Let's talk about love'
10TH APRIL
DAILY EXPRESS ARTICLE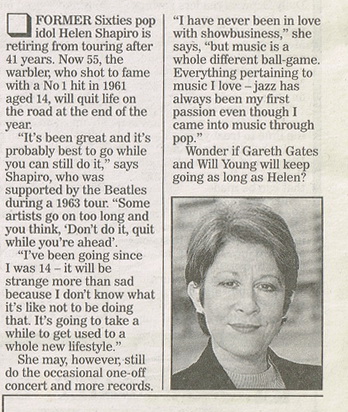 This article appears in yesterday's Daily Express.
9TH APRIL
RECORDING NEWS
Helen's new Gospel Album, a compilation of her four Gospel albums will be available mid April, from the Friends Club, and is priced at £12 including post and packing, (plus £1 overseas-Europe or plus £2 USA and Australia)
TOURING NEWS
There are plans for a Gospel Tour of Australia next Spring...
Kenny Ball & His Jazzmen will be on the bill with Helen and Craig at The Fairfield Halls Croydon on October 11th.
You can book online HERE...
1ST APRIL
TALK 60's MAGAZINE
April/May Issue 6
Talk 60's Magazine is aimed at fans who want to hear 60's music live,and encompasses a gigs guide covering 60's bands still touring the UK, together with features on anything and everything from the 60's, cars,scooters, sporting hero's, fashion, major news stories, film reviews,etc, with colour photographs
The current issue features a review of Helens show at the Theatre Royal Norwich, Spencer Davis,the Yardbirds,The Troggs, and Call Up The Groups. There is also profile of Craig Douglas.
Published bi-monthly, the magazine looks at the 60's scene as it is today, alive and well - and happening at a venue near you. Printed in A4 format, a one year subscription costs £25 (six issues).Further details from Marianne Gibbs Editor.
For details how to subscribe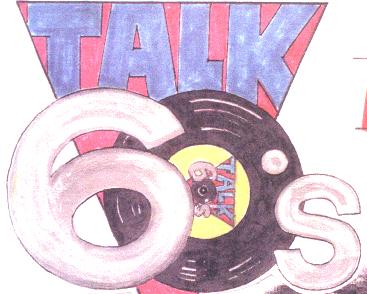 click here....
23RD MARCH
RADIO TWO MUSIC POLL
To celebrate the Queen's Golden Jubilee celebrations Radio 2 invites you to vote for your favourite piece of popular music from the last fifty years by a British group or singer.
I have voted for 'You don't know', as it is a beautiful ballad, was Helen's first Number One, and is rather more timeless than 'Don't treat me like a child'!!!
Vote here -follow the voting link
RECORD COLLECTOR 2002 READERS POLL
No sign of this annual Readers Poll yet - remember to check out the April issue....
Record Collector online ....
9TH MARCH
MANNA MUSIC
For details of Helen's Gospel Albums currently available, send a stamped addressed envelope to:
Manna Music Limited,
PO Box 35619
LONDON SE9 4ZQ
HELEN AT THE CORN EXCHANGE NEWBURY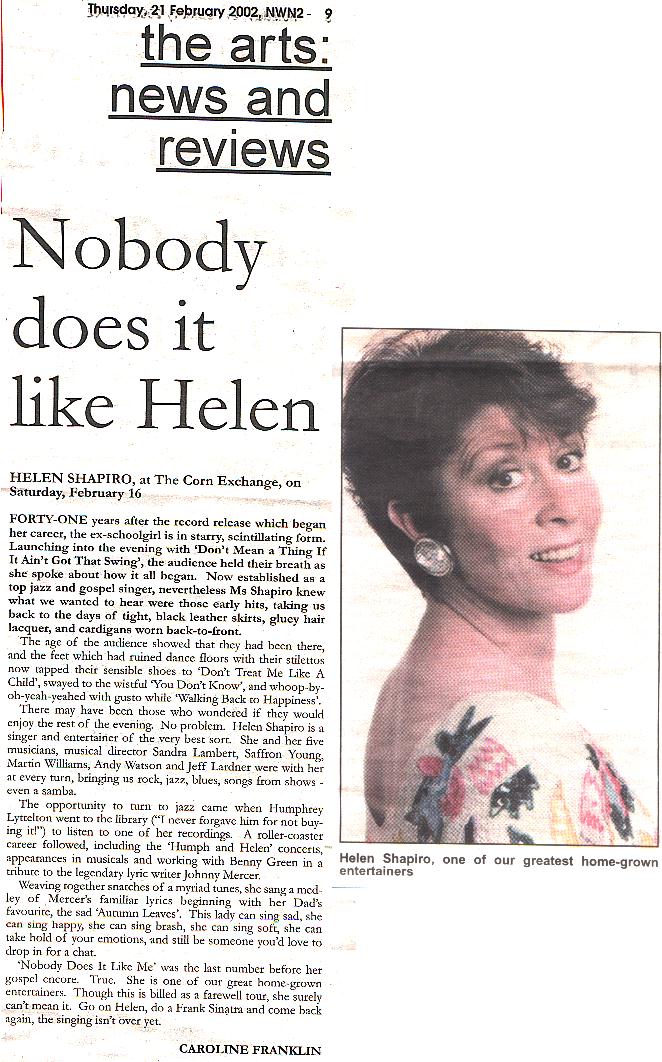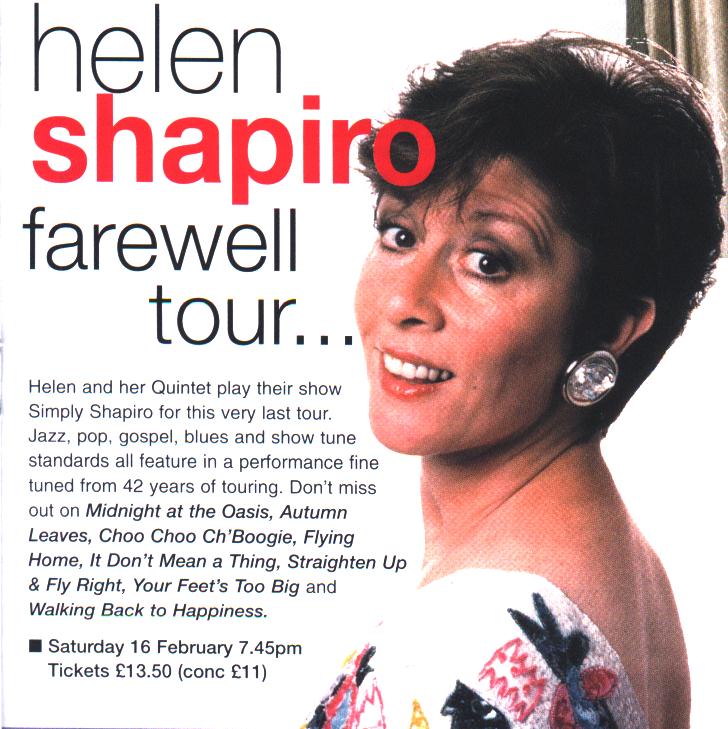 This article and picture appeared in last weeks Newbury Weekly News.
Advertising from 'The Corn Exchange'brochure
A new 2 CD album, 'The Gospel Collection', which has tracks from all four of Helen' s Gospel Albums, should be released in March, and will be available from Manna Music. More details soon...
11TH FEBRUARY
RECORDING NEWS
A new 2 CD album, 'The Gospel Collection', which has tracks from all four of Helen' s Gospel Albums, should be released in March, and will be available from Manna Music. More details soon...
HELEN AT THE ANVIL, BASINGSTOKE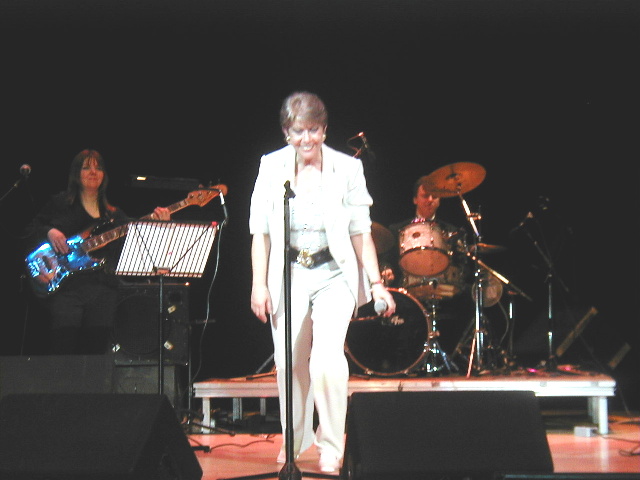 Helen was very well received when she sang at The Anvil Theatre, Basingstoke on February 3rd.
Photos here
1ST FEBRUARY
LOCAL NEWSPAPER ARTICLES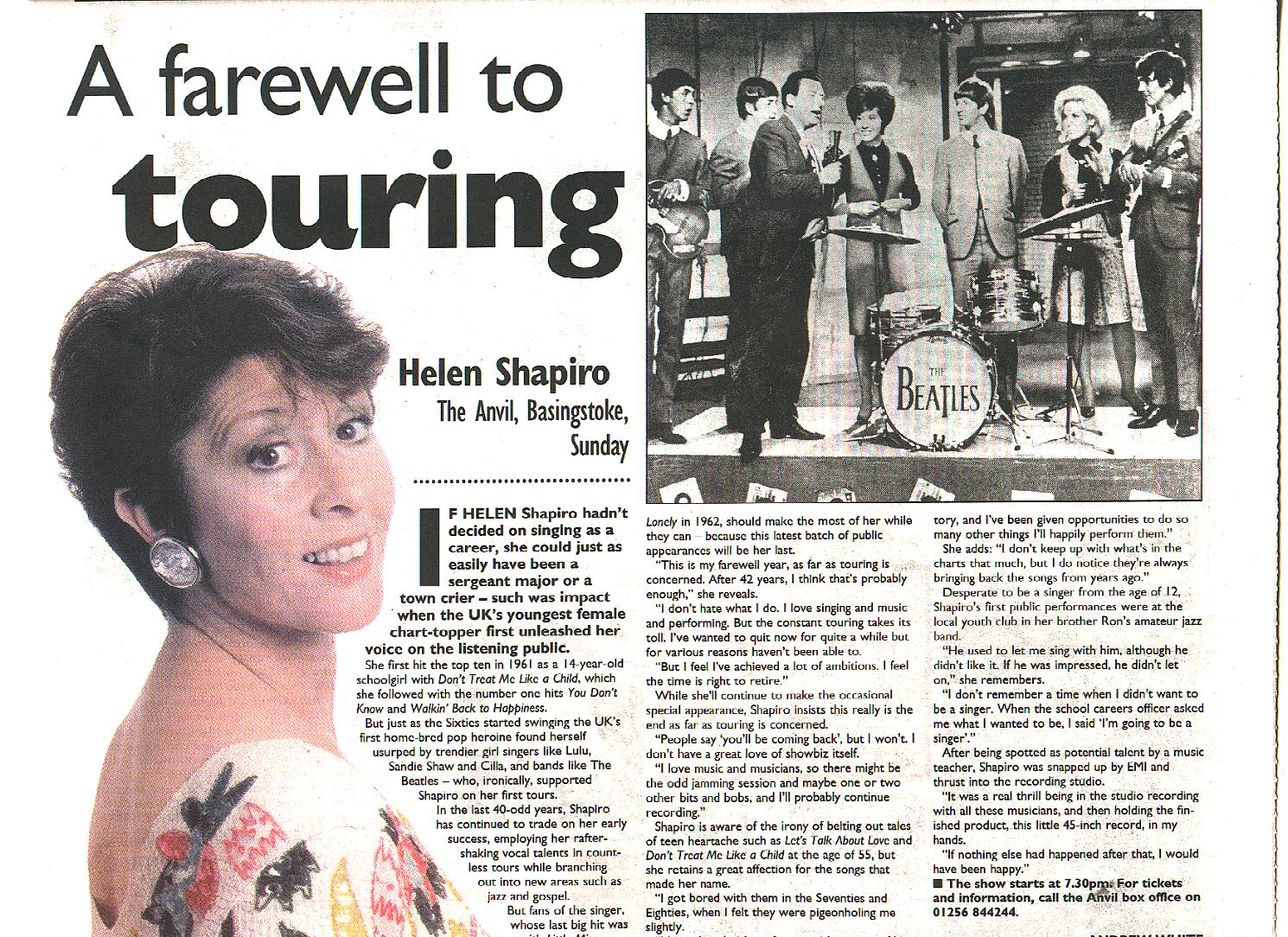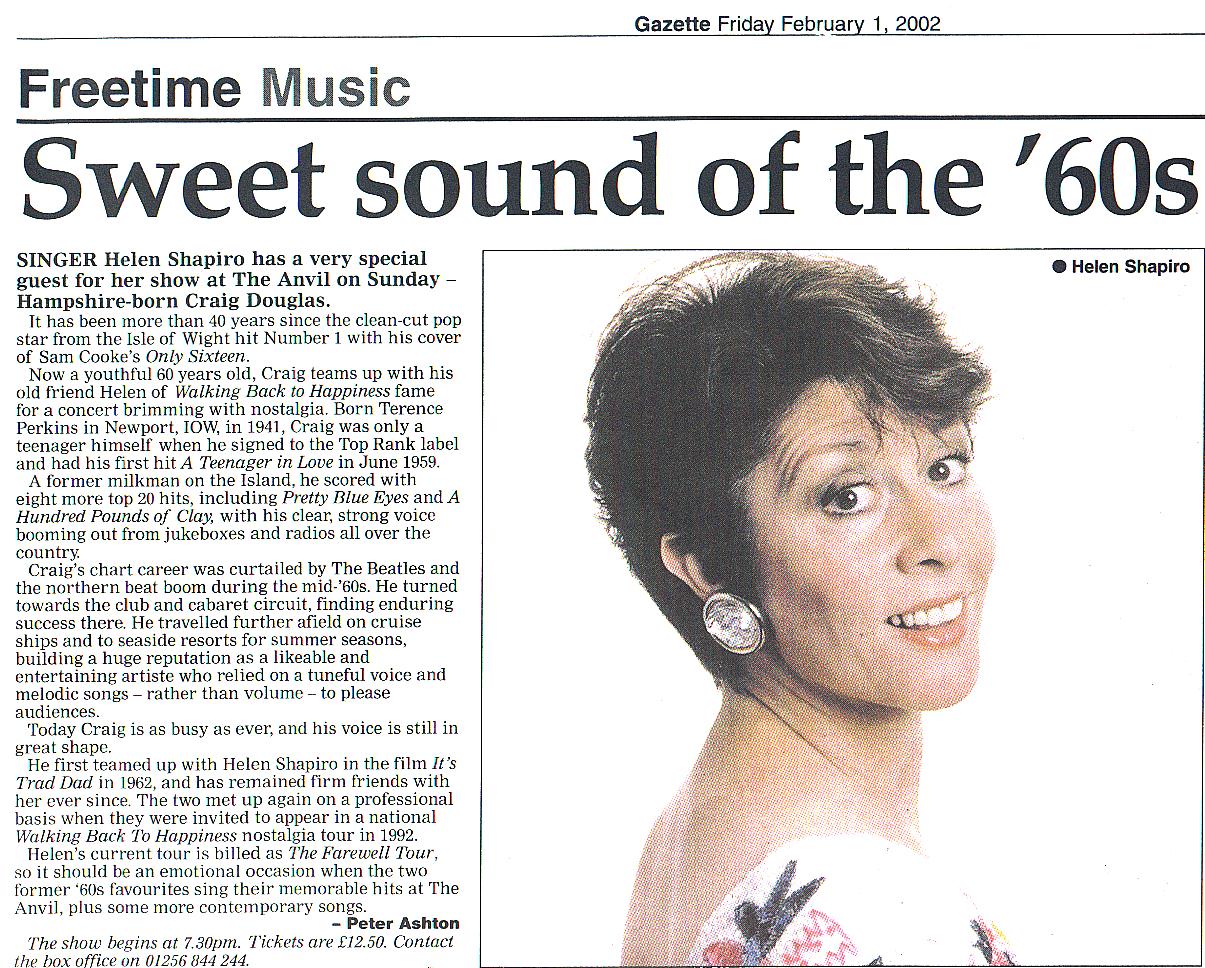 These articles appeared in the Southern Daily Echo, and the Basingstoke Gazette today.
31ST JANUARY
RECORD COLLECTOR ARTICLE
This article appears in the February issue of Record Collector. Helen will also be featured in tomorrow's Southern Daily Echo newspaper.
22ND JANUARY
ICC ALBUM OFFER
ICC are offering two CDs for £20 or two cassettes for £15, including postage and packing in the UK (extra for overseas customers- you will need to email or telephone for the postal charge).ICC accept credit cards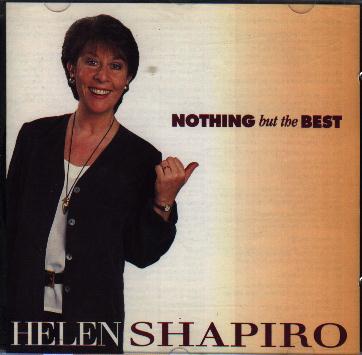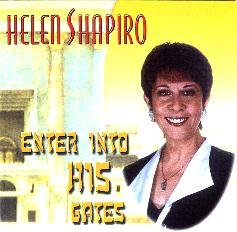 Helen's 'Nothing But The Best', and 'Enter Unto His Gates' albums are included on the list.
Anybody ordering should remember to quote reference NY0102 to take advantage of the offer, which ends on FEBRUARY 28th, while stocks last.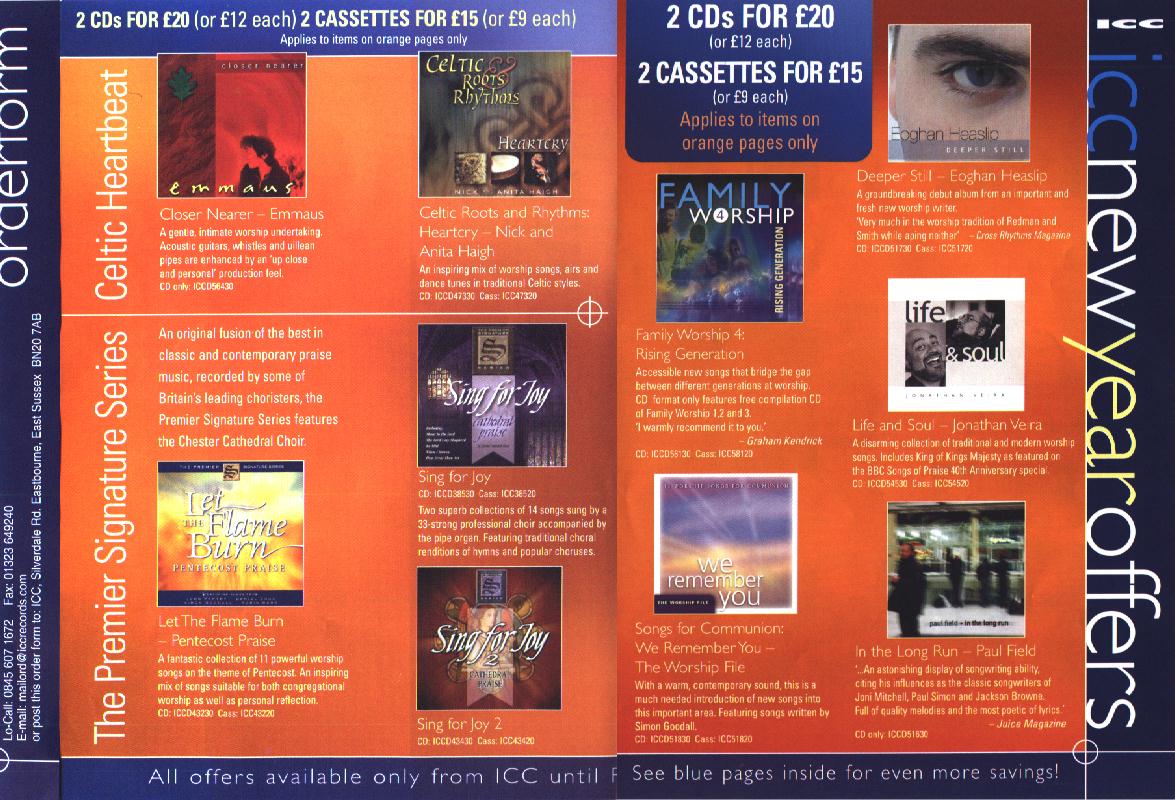 Click on the brochure above for full CD list....
17TH JANUARY
BASINGSTOKE OBSERVER ARTICLE
Today's BASINGSTOKE OBSERVER ran an article and competition, with two pairs of tickets for the 3rd of February, and two Helen CDs as prizes
5TH JANUARY
SOUNDS OF THE SIXTIES- RADIO TWO
Brian Matthew played 'Young Stranger' from the 'Helen In Nashville' Album this morning, on SOUNDS OF THE SIXTIES, and sent Helen and John his Best Wishes
1ST JANUARY
HELEN TO STOP TOURING AT THE END OF THIS YEAR
"Dear All,
Another year gone by and, as you may already know, this year will be my last year of touring.
It's not the easiest of lives on the road, we often get home at 2 or 3 in the morning, and some hotels leave much to be desired when we stay over!
John works very hard securing accomodation for not only ourselves, but also the band, the sound guys, and our roadie Chrissy.
It can become very expensive, organising 10 people's lives on the road. Add to that the cost of petrol, food, etc, and the general wear and tear of just travelling, and you can see why John alone will be happy to turn his attention elsewhere!
At the end of 2002 I will have been in Showbusiness 42 years (give or take a couple of months).
Most of that time I have spent touring and I have to say enough is enough! I'm not getting any younger, and it's good to stop while I can still do it.
I also know that John won't miss having to convince young theatre managers who won't book anyone over 35, to take our shows. Most of the time he succeeds, but it does it take a lot out of him. I'm so grateful to him for all of his incredibly hard work , endurance and care over the years. He has done such a wonderful job of rebuilding my career at the cost of his own.Once we get to 2003, God willing, he will be able to return to his career as an actor and writer. He is working on a play that promises to be hilarious! I will keep on bullying him to finish it. I really want him to have the freedom to use his many creative talents.
2001 has been a fascinating year- it has seen the last Humph'n'Helen shows, a trip to Estepona in Spain, a new baby for Saffron and Ed, and a new baby for Mark and Frederica. We're all thankful that Mark is now fully recovered from his illness.
There was also a trip to Holland to record a T.V show which was a lovely opportunity to meet my Dutch friends. Once again there were stacks of concerts all over the UK, and lots of your smiling faces popping up all over the place! It's always lovely to meet you all at the concerts. You will have noted that John doesn't intend my final year to be quiet! New gigs are coming in all the time so I expect to be at a theatre or concert hall near you sometime during next year...
I know that Gay and John are talking about a get together for Friends Club Members (JOIN HERE-Andrew) and I look forward to that.
As I said in the October 2001 Newsletter, who knows what is ahead after 2002. My dearest wish has been to do more Gospel evenings, and other related activities. I'm looking forward to to being able to do this for as long as I am able. I may even record a new album- we'll see! The concert touring can be a treadmill, and I'm getting off!- It's exciting!!
My sincere thanks, as always to Gay and Geoff, they're a smashing couple. Gay is just fantastic. Gay not only produces the Newsletters, but also deals with many other enquiries from people outside The Friends Club. The Club takes an awful lot of her time, I can only record my thanks once again for the marvellous job she does, aided and abetted by the lovely Geoff!!
Katalyst Records! Ah Katalyst Records! Mr Tony "Kat" Dowse and Mr John "Lyst" Williams. Not only am I pleased to still be recording after over 40 years, but theirs is a quality product produced with a lot of love and care-cheers chaps!! A very special kiss and hug for my John for all his love and patience.
This year promises to be very busy. I now have the best band I've ever had in Sandra, Jeff, Robin, Saffron, and Mark, with their deputies Rob, Martin, Andy and Mike. Also,I don't want to forget the work done by our road manager Chrissy. She does a wonderful job, and is a great help to John, as well as me.
So that's it. look out for one or two new numbers in 'Simply Shapiro' by the way.
In the meantime, have a wonderful holiday season, and many blessings in 2002.
With love, HELEN"

Back to the top of the page &nbsp
---

July to December 2001 News

Index Page
---
Copyright © 2002 Andrew Earwaker