HELEN SHAPIRO
THE HELEN SHAPIRO FRIEND'S CLUB
NEWS 2011
HELEN SHAPIRO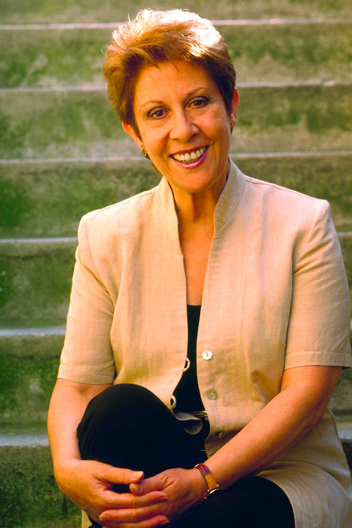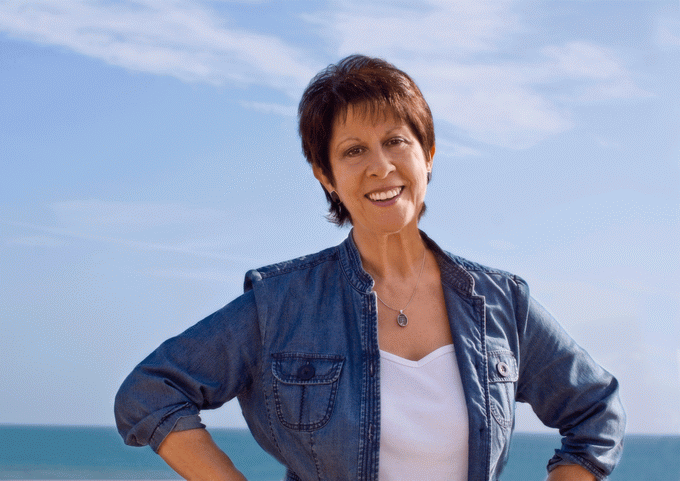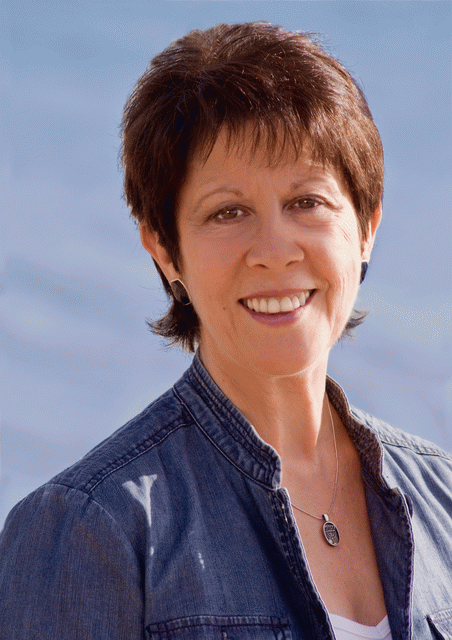 HELEN SHAPIRO
Spoken Word Gospel Testimony -
Helen Shapiro Recorded at Penkhull
Christian Fellowship, Stoke-On-Trent
2006, this superb DVD features Helen
Shapiro sharing her remarkable story
in word and song, presenting a powerful
Gospel challenge to both Jew and Gentile
alike. Running time: 100 minutes.
Song List:There is Someone
Oh the Deep Deep Love of Jesus
He is My Defence
Walking Back to Happiness
and excerpts from others
DVD £12.00 plus postage and packing
Click here to order
HELEN SHAPIRO







Desmond Carrington

FRIDAYS 19:00-20:00

Desmond Carrington plays popular music of all types, from light classical to rock and roll, swing band to operatic arias, all taken from his own collection of 80,000 78s, LPs and CDs. Enjoy the view from Scotland from the Webcam.


ORDER YOUR COPY OF 'WHAT WONDROUS LOVE IS THIS'
Manna Music has added 15 sample tracks from Helen's new album on their website....
What Wondrous Love Is This - A brand new Gospel album by Helen Shapiro! Fifteen scriptural and uplifting tracks of worship, praise and exhortation. Helen's first Gospel album in 12 years.

Special offer: £10.00 plus p&p

The Gospel Collection - A compilation of Helen's first four gospel albums with a total of 35 songs! Available as a double CD for £12.00 plus p&p
See Order Form

Extra Special Offer: Buy 1 'Gospel
Collection' and 1 'What Wondrous
Love Is This' for £20.00 plus p&p.
See Order Form
REVELATION TV

If you missed Helen's interview on Revelation
Television, it is now available on YouTube..

REPEATED DANNY BAKER RADIO LONDON INTERVIEW
If you missed the Danny Baker interview (13th October), a half hour condensed version was broadcast on Christmas Day, and is available on the

until January 1st.....
27TH OCTOBER
GLASWEGIAN NEWSPAPER ARTICLE 24TH OCTOBERREVIVAL FM INTERVIEW
Stuart Watson, a presenter on The Late Show (Christian Community radio station) has recorded an interview with Helen which will be broadcast on Wednesday 26th October, on Revival FM's - The Late Show between 21:30 and 23:30 (UK time) on 100.8 fm and the internet at www.revival.fm.org
HELEN SHAPIRO
14TH OCTOBER
BBC RADIO ESSEX
Helen has just given a short interview to Steve Scruton at BBC Radio Essex for broadcast on Saturday 22nd October and to celebrate the chart of 50 years ago. Her short interview will be on his programme which is from 11.30a.m. to 2p.m and as Helen was top of the charts she will be the last section at about 1.45p.m.
4TH OCTOBER DANNY BAKER RADIO LONDON INTERVIEW
Helen will be interviewed by Danny Baker on his BBC Radio London show on Thursday 13th October between 4p.m. and 5p.m.
UPDATE listen here

for the next seven days.

28TH SEPTEMBER
BIRTHDAY GREETINGS
Ken Bruce wished Helen a Happy birthday and played Walkin' Back to Happiness on his Radio Two Show this morning (1:28:00)

13TH SEPTEMBER SINGER COPYRIGHT TERMS EXTENDED
Good news for recording artists: Sir Cliff Richard had been campaigning to extend singer royalty payments from 50 to 95 years, and now a European Union (EU) directive has extended the copyright to 70 years.
See article here.
24TH AUGUST BEATLETRACKS BLOG
A nice tribute to Helen by John Haberströh, the bassist of BeatleTracks - a Beatles Tribute Band.. Check it out, and leave a comment....
9TH AUGUST
SEPTEMBER ISSUE OF MOJO

A nice little article and picture in this month's SEPTEMBER issue of Mojo (#214)....

In the 'Ask Fred' column- page 141- Carol Meeker asks if the late Fran Landesman had heard
Helen's version of Spring Can Really Hang You Up The Most (from the Simply Shapiro album KAT 0003)

Fran had, and said that it was the best version she had heard.

Unfortunately this item is not published online as far as I can see....

3RD AUGUST MARC BOLAN DAILY EXPRESS ARTICLE
Helen is mentioned, albeit very briefly in the Marc Bolan article in today's Daily Express.
THE CHRIS EVANS BREAKFAST SHOW RADIO 2
Chris was so impressed with Danny Baker's choice of records on Desert Island Discs on Saturday that he is playing one every morning this week.
He played Helen's 'Marvellous lie' this morning

(1:42).
1ST AUGUST
DESERT ISLAND DISCS SATURDAY 30TH JULY
Danny Baker, a Radio 5 presenter - The Danny Baker Show - was interviewed for Desert Island Discs,
and chose Helen's 'Marvellous Lie' as his first record listen here

for the next five days.
27TH JULY
WALL STREET JOURNAL ARTICLE
You can check out Marc's article here.
He also features Helen on his webpage.
26TH JULY
WALL STREET JOURNAL ARTICLE
An article on Helen by Marc Myers of The Wall Street Journal will appear in tomorrow's edition.
22ND JULY
MARC BOLAN MUSICAL
A new musical based on the music of Marc Bolan premieres at the New Wolsey Theatre, Ipswich from 13 September to 1 October 2011 (previews from 8 September).
Helen's character will be played by Katie Bernstein more details here.
12TH JULY
ALMA DAY
Eddie Grassham has sent me the photos of Helen taken at the Alma Cogan get together on the 8th of May.
1ST JULY
SUNDAY TELEGRAPH ARTICLE
21ST JUNE
BBC RADIO ESSEX
If you missed it, The Eric Hall interview will be available on the BBC i>Player

until the 25th June.
13TH JUNE
REVELATION TV
Helen will be appearing on Revelation TV (on satelitte) on Wednesday 29th June from 9p.m to 10.30p.m. talking about her faith and singing 5 songs. It is a live show and she will also be answering questions from a studio audience.You can watch online, SKY Digital 581 (Eurobird 1 11.260MHz vertical) or Freesat channel 692.
If you are overseas, remember to check the time difference...
12TH JUNE
BBC RADIO ESSEX
Helen will be interviewed by Eric Hall on BBC Radio Essex at approximately 2.15p.m. on Sunday 19th June.
10TH JUNE
DAILY TELEGRAPH
A nice archive photo of Helen appears in The Telegraph's Expat forum thread: 'Brits who failed to conquer America'
Never mind, though, as Cliff Richard, Shirley Bassey, Marc Bolan, and The Smiths were also mentioned...
18TH MAY
RECORD COLLECTOR MAGAZINE JUNE ISSUE (#389)

Helen Shapiro, Britain's original teen pop queen and born-again gospeller,
discusses her 50-year career with Spencer Leigh "Fifty years ago Helen
Shapiro was the UK's new pop sensation. The newspapers printed pictures
of the 14-year-old in her school uniform and she made the Top 10 with
her deep-voiced Don't Treat Me Like A Child, which she describes as
"the first protest song". Both You Don't Know and Walkin' Back To
Happiness topped the charts and other hits followed."
12TH MAY
RECORD COLLECTOR MAGAZINE JUNE ISSUE (#389)

Helen is featured in the June issue:
'Helen Shapiro and Billie Davis recall
their time on tour with The Beatles'
5TH MAY
MOJO MAGAZINE JUNE ISSUE

Helen is featured in the June issue entitled
'This month in 1961...Shapiro Tops The Chart'
In a one and a half page article Helen talks
about her first three singles written by
John Schroeder and Mike Hawker (two),
and her memories of that time.
Includes two photos, one of Helen,
and the other with John Lennon.
16TH APRIL
THE STORY OF VARIETY BBC 4
The Story of Variety with Michael Grade is being repeated on BBC4, Thursday 21st at 22:40 (one of two parts.)
Helen appears very briefly talking about Arthur Worsley, who was a ventriloquist on her 1962 Arthur Howes UK Tour
27TH MARCH
SOUNDS OF THE SIXTIES BBC RADIO 2
Brian Matthew played Helen's 'She needs company',(written by Paul
Jones) from Helen's new 3CD album on yesterday's show,
mentioning that the single usually fetches £150 on Ebay.
9TH MARCH
BBC RADIO MERSEYSIDE
Helen has given an interview to Spencer Leigh of BBC Radio Merseyside which will broadcast on his programme (On The Beat) which goes out on Saturday evening 12th March between 5.30p.m. and 8p.m. Helen's section should run for about an hour, as it was a comprehensive interview with quite a few tracks being played.
You can listen live here on Saturday. If you are overseas check the time lapse now...
The interview will be available on BBC Radio Mersyside's Listen Again for the rest of the week.

BROOKLANDS RADIO
UPDATE The interview is available to download as a podcast here...
John Schroeder is also being interviewed by Suzanne Hunter on Brooklands Radio tomorrow:
Listen in this Thursday 10th 9-11pm on Suzanne Hunters' World of Art and Entertainment only on Brooklands Radio. Hear the legendary music producer John Schroeder speak with me about discovering the fantastic Helen Shapiro and bringing Tamla Motown to the UK. To listen in just log on to www.brooklandsradio.co.uk
1ST MARCH
THE STORY OF VARIETY BBC 4
Helen appeared very briefly talking about Arthur Worsley, who was a ventriloquist on her 1962 Arthur Howes UK Tour
This episode is available on the

for the next 13 days. The last episode will be transmitted on Monday 7th March at 21:00.
22ND FEBRUARY
THE STORY OF VARIETY BBC 4
The Story of Variety with Michael Grade BBC4 Monday 28th at 21:00 (one of two parts.)
The two programmes will be Michael Grade's personal perspective on the world of variety, from the viewpoints of performers, agents, theatre managers and audiences.
Helen was interviewed by Michael, so hopefully the clip will be shown on one of them..
21ST FEBRUARY
EMI- CLASSIC ICONS CD SERIES
Peter Ryan tells me that this album is currently available from W H Smith (EMI Gold 50999 6 48100 2 7 /648 1002)
13TH FEBRUARY
SOUNDS OF THE SIXTIES BBC RADIO 2 12TH FEBRUARY BROADCAST
Brian played 'Don't Treat Me Like A Child', 'It's My Party', and 'Blues In The Night'.
The programme is available on the

for the next SIX days.
10TH FEBRUARY
50 YEARS OF 'DON'T TREAT ME LIKE A CHILD'
It is fifty years today since the release of Helen's first single: 'Don't Treat Me like A child' - how time flies...
4TH FEBRUARY
SOUNDS OF THE SIXTIES RADIO 2 UPDATE
Brian will be playing Helen's three in a row on Saturday 12th...
You can listen to RADIO 2 live broadcasts

The programme will also be available on the

for 7 days after the broadcast
SOUNDS OF THE SIXTIES BBC RADIO 2
Helen is being featured on the three in a row slot on Brian Matthew's 'Sounds Of the Sixties'show, either this Saturday morning, or the next.
The programme is on air between 08:00 and 10:00. You can listen to live RADIO 2 live broadcasts here
The programme will also be available on the

for 7 days after the broadcast
12TH JANUARY
THE ULTIMATE HELEN SHAPIRO 3 CD AVAILABLE IN THE USA...
The album is due to be issued on the 15th of February on the Amazon.com website..
11TH JANUARY
RTBF RADIO BELGIUM UPDATE!!
Mark will now play just three of Helen's records sometime between 13:30 and 14:00 local time...(after one instrumental number)
RTBF RADIO BELGIUM
ON SATURDAY 15TH JANUARY THE PREMIERE CHANNEL OF THE RTBF RADIO (BELGIAN PUBLIC CHANNEL) WILL AIR A 45-MINUTE TRIBUTE TO HELEN.
THE NAME OF THE PROGRAMME IS "LA TROISIEME OREILLE " ("THE THIRD EAR") AND THE HELEN PART WILL GO ON AIR IN THE EARLY AFTERNOON BETWEEN 1H15 AND 2H00.
PLEASE BE AWARE THAT IT IS CONTINENTAL TIME! ANYONE CAN LISTEN TO IT ON A PC OF COURSE.
THE PRODUCER AND PRESENTER IS SEASONED RADIO MAN AND FAMOUS WRITER MARC DANVAL WHO INTERVIEWED HELEN IN 1964.
CONGRATULATIONS TO HIM AND LET'S TAKE A VERY EAGER LISTEN TO THIS FORTHCOMING OUTSTANDING GOODIE !
ALSO CONGRATULATIONS TO HELEN FOR 50 YEARS OF GIVING PEOPLE SUCH DEEP PLEASURE WHICH IS BEYOND COMPARE THANKS TO YOUR UNBELIEVABLE AND MIND-BLOWING TALENT.
CHRISTIAN NAUWELAERS
(A pod cast will be available sometime after the broadcast)
10TH JANUARY
THE ULTIMATE HELEN SHAPIRO 3 CD
Disc 1. 1. Don't Treat Me Like A Child 2. You Don't Know 3. Walkin' Back To Happiness 4. Tell Me What He Said 5. Let's Talk About Love 6. Little Miss Lonely 7. Keep Away From Other Girls 8. Queen For Tonight 9. Woe Is Me 10. Not Responsible 11. Look Who It Is 12. Fever 13. Look Over Your Shoulder 14. Shop Around 15. I Wish I'd Never Loved You 16. Tomorrow Is Another Day 17. Here In Your Arms 18. Something Wonderful 19. Forget About The Bad Things 20. In My Calendar 21. Make Me Belong To You 22. She Needs Company 23. When I'm With You 24. Marvellous Lie 25. Kiss 'N' Run 26. I Apologise 27. I Don't Care 28. Ole Father Time 29. Sometime Yesterday 30. An Empty House 31. I Was Only Kidding
Disc 2. 1. Tip Toe Through The Tulips 2. After You've Gone 3. Goody Goody 4. Birth Of The Blues 5. I Want To Be Happy 6. Little Devil 7. Will You Love Me Tomorrow 8. Because They're Young 9. The Day The Rains Came 10. Are You Lonesome Tonight 11. A Teenager In Love 12. Lipstick On Your Collar 13. Beyond The Sea (La Mer) 14. Sweet Nothin's 15. You Mean Ev'rything To Me 16. I Love You 17. You Got What It Takes 18. My Guy 19. All Alone Am I 20. He's A Rebel 21. Move Over Darling 22. Keep Your Hands Off My Baby 23. Remember Me 24. Walk On By 25. The End Of The World 26. It Might As Well Rain Until September 27. Baby It's You 28. Please Mr Postman 29. It's In His Kiss 30. Stay
Disc 3. 1. It's My Party 2. I Cried Myself To Sleep Last Night 3. Young Stranger 4. Here Today And Gone Tomorrow 5. No Trespassing 6. I'm Tickled Pink 7. I Walked Right In (With My Eyes Wide Open) 8. Sweeter Than Sweet 9. You'd Think He Didn't Know Me 10. When You Hurt Me I Cry 11. St Louis Blues (2003 Digital Remaster) 12. Blues In The Night 13. A Teenager Sings The Blues 14. Without Your Love 15. Who Is She? 16. Time And Time Again 17. Every One But The Right One 18. It's Alright With Me 19. Basin Street Blues 20. I Believe In Love 21. I Can't Say No To Your Kiss (Take 4 B/D + Take 5 + Studio Conversation) 22. A Dozen Other Boys (Take 4 B/D + Take 5 + Studio Conversation) 23. You're My Remedy 24. I'm Going Out (The Same Way I Came In) (Take 8) 25. Just A Line 26. It's So Funny I Could Cry 27. Frag' Mich Night Warum 28. Parlons D'Amour 29. Stop And You'll Become Aware
1ST JANUARY
THE ULTIMATE HELEN SHAPIRO 3 CD
EMI will be releasing a THREE CD album, entitled 'The Ultimate Helen Shapiro', in February, to co-incide with Helen's 50th Anniversary on the 10th February 2011.
It is planned to have 90 tracks and as well as including all the hits, it will also include quite a few rarities.
More details- artwork, etc, when I get them.
JOHN SCHROEDER'S AUTOBIOGRAPHY 'SEX AND VIOLINS- MY AFFAIR WITH LIFE, LOVE AND MUSIC'

"Schroeder was the producer or co-producer for no less than one hundred and seventy Artists throughout his career, including such stars as Cliff Richard, The Shadows, Helen Shapiro, and Status Quo."

The book was published on 21st November. 2009.

His story includes discovering Helen, and penning


her No.1 hit Walkin' back to happiness.

Order the book from Amazon




His Press




Release here..


There are over 17 pages devoted to Helen, with several black and white photos, and makes very interesting reading!







Sign the Guestbook View the Guestbook