THE HELEN SHAPIRO FRIENDS CLUB
THE UK WEBSITE
VIDEO/DVD RELEASES
Click on image for original size.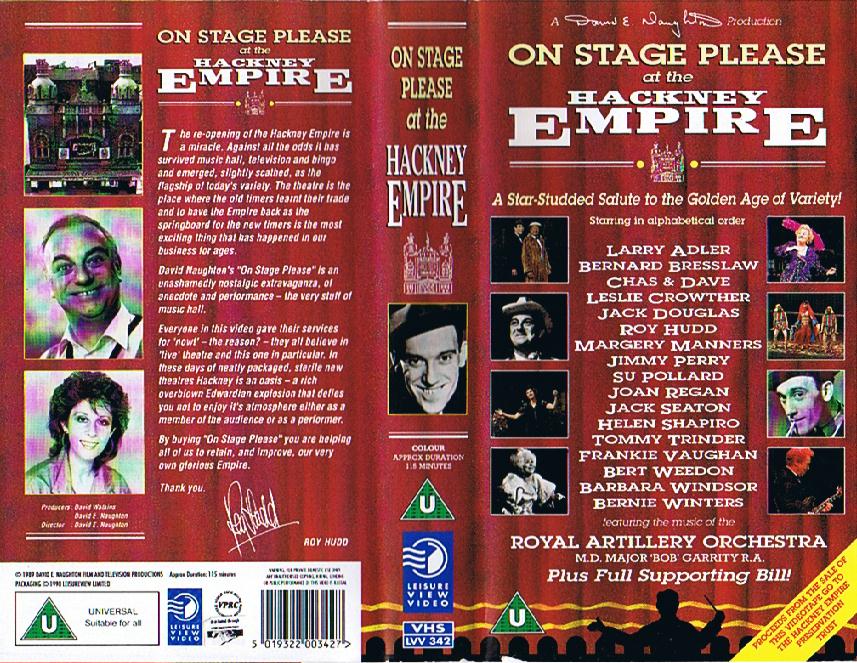 On Stage Please At The Hackney Empire (VHS).
Video and book issued in 1992-MARCH 1962 Helen is featured
receiving the award for the most promising newcomer of 1961 at The Savoy Hotel London.
She is pictured here with Cliff Richard and Rita Tushingham.
| | |
| --- | --- |
| Issued 1993 | Issued 2002 |
| | |
| --- | --- |
| DVD Issued 2013 | |
Blu-ray Issued 3rd February 2020 with booklet
Helen-PLAY IT COOL (VHS/DVD/BLU-RAY). Cinema film-1962-sings-CRY MY HEART OUT, and I DON'T CARE-(82 min).
Billy Universe (Billy Fury) and the Satellites are en route to Brussels to take part in a song festival. The aircraft is grounded, so they give a tour of London to an heiress who is being sent abroad by her father on the same aircraft, to separate her from an unsuitable romantic interest. Many excuses for songs written by Norrie Paramor - the title song Play It Cool and Once Upon A Dream are the pick of the bunch. Guest stars (one song each) are Helen Shapiro, Bobby Vee, Danny Williams and Shane Fenton and the Fentones. The first cinema feature film directed by Michael Winner. Difficult to say why this film is so compulsively watchable! (review from 'The Net').
Best Of Beat! Beat! Beat! (VHS).
Helen sings MY GUY, and IT MIGHT AS WELL RAIN UNTIL SEPTEMBER-German TV B/W 03-06-1966
Revival In Russia 1993 (VHS).
Messianic Jewish Revival in St Petersburg Russia -concert. Music by Nagika, Lisa Leonard, Victor Klimenko, Helen Shapiro and Kol Simcha.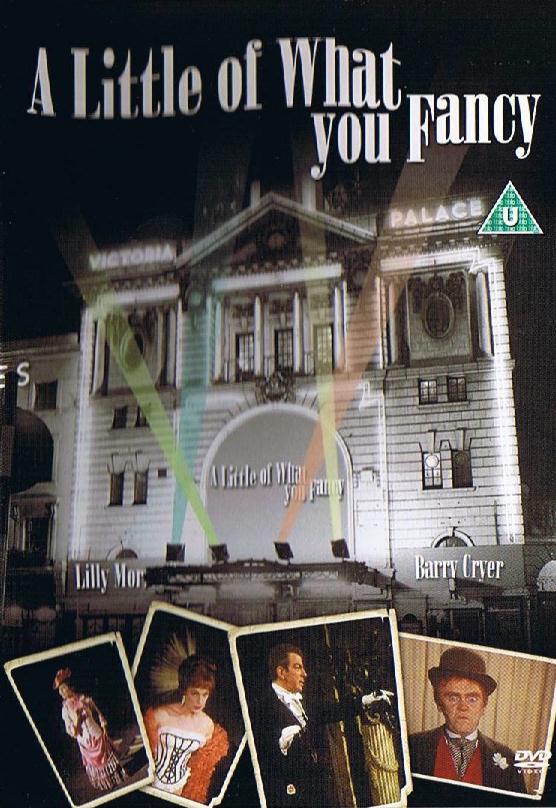 A Little Of What You Fancy 2005 DVD
Cinema film 1968: Helen sings THE BOY I LOVE IS UP IN THE GALLERY, DON'T DILLY DALLY, and THE LAMBETH WALK.
IT's TRAD, DAD DVD 2012

Sony Pictures have released the film as Ring-A-Ding Rhythm

NTSC FORMAT (-REGION 1).
It is available as an import from Amazon.co.uk or Amazon.com

The soundtrack album was released on the
PICKWICK lable on the 25th February 2013
1. Tavern In The Town - Terry Lightfoot's New Orleans Jazzmen 2. Lonely City - John Leyton 3. Another Tear Falls - Gene McDaniels 4. In A Persian Market - Acker Bilk And His Paramount Jazz Band 5. Let's Talk About Love - Helen 6. Down By The Riverside - Chris Barber 7. Ring-A-Ding - Craig Douglas 8. Space-Ship To Mars - Gene Vincent 9. Everybody Loves My Baby - Temperance Seven 10. Rainbows - Craig Douglas 11. Frankie And Johnny - Acker Bilk And His Paramount Jazz Band 12. The Lose-Your-Inhibitions Twist - Chubby Checker 13. Sometime Yesterday - Helen 14. When The Saints Go Marching In - Chris Barber
2015 Network have recently released Volume Seven
of The Rank Organisation's 'Look At Life' series
on DVD. This includes Helen's 'For The Record'.

PAL REGION 2.
2018 Music Hall & Variety Act Memories Volume One - Renown Productions.
A LITTLE OF WHAT YOU FANCY (1968) Helen sings The Boy I Love is Up in the Gallery`
21-02-2023 Sony Pictures Ring+a+Ding rhytmm blu Ray NTSC FORMAT (-REGION 1).
ICE CREAM CARDS | POSTCARDS | CINEMA | THEATRE | SHEET MUSIC |
Most recent revision 20th March 2023