HELEN SHAPIRO MEMORABILIA-GINCHY PRINTS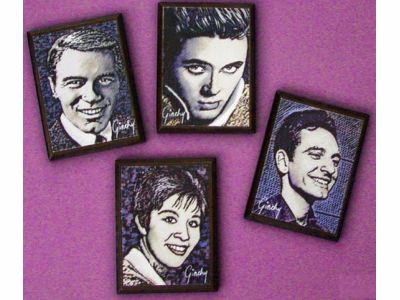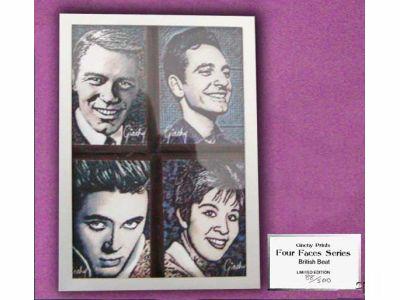 This item is a set of the 'Four Faces' British Beat Prints by GINCHY. This series is limited to a total of 500 sets world wide.
Similar in style to the Ginchy Beatles set (which are highly valued by collectors around the World), the original drawings are of Billy Fury, Lonnie Donegan, Adam Faith and Helen Shapiro.
The four prints are mounted on quality dark coloured solid hardwood mounts and are suitable for display or wall hanging. They are contained in a clear-fronted presentation pack which is unopened and sealed.
Each print on its wood mount measures 10 cms x 7.5 cms and the pack measures 21 cms x 15 cms.
BACK TO MEMORABILIA INDEX PAGE | BACK TO INDEX PAGE |

Copyright © 1999, 2000, 2001. 2002, 2003 Andrew Earwaker

Most recent revision 21st June, 2003