HELEN SHAPIRO DISCOGRAPHY
The Overseas Albums-USA
Click on the image for more detail.....
(2/1963?) Helen In Nashville no further details- was it released??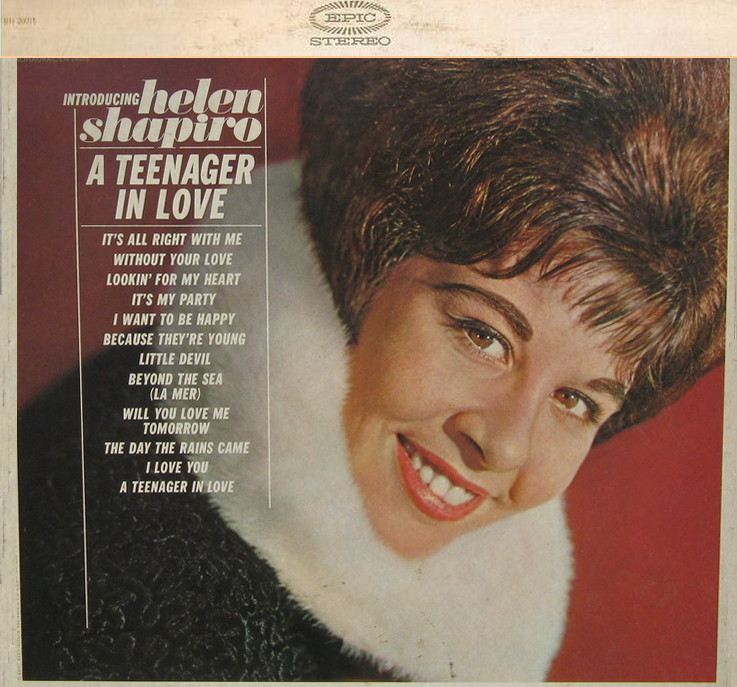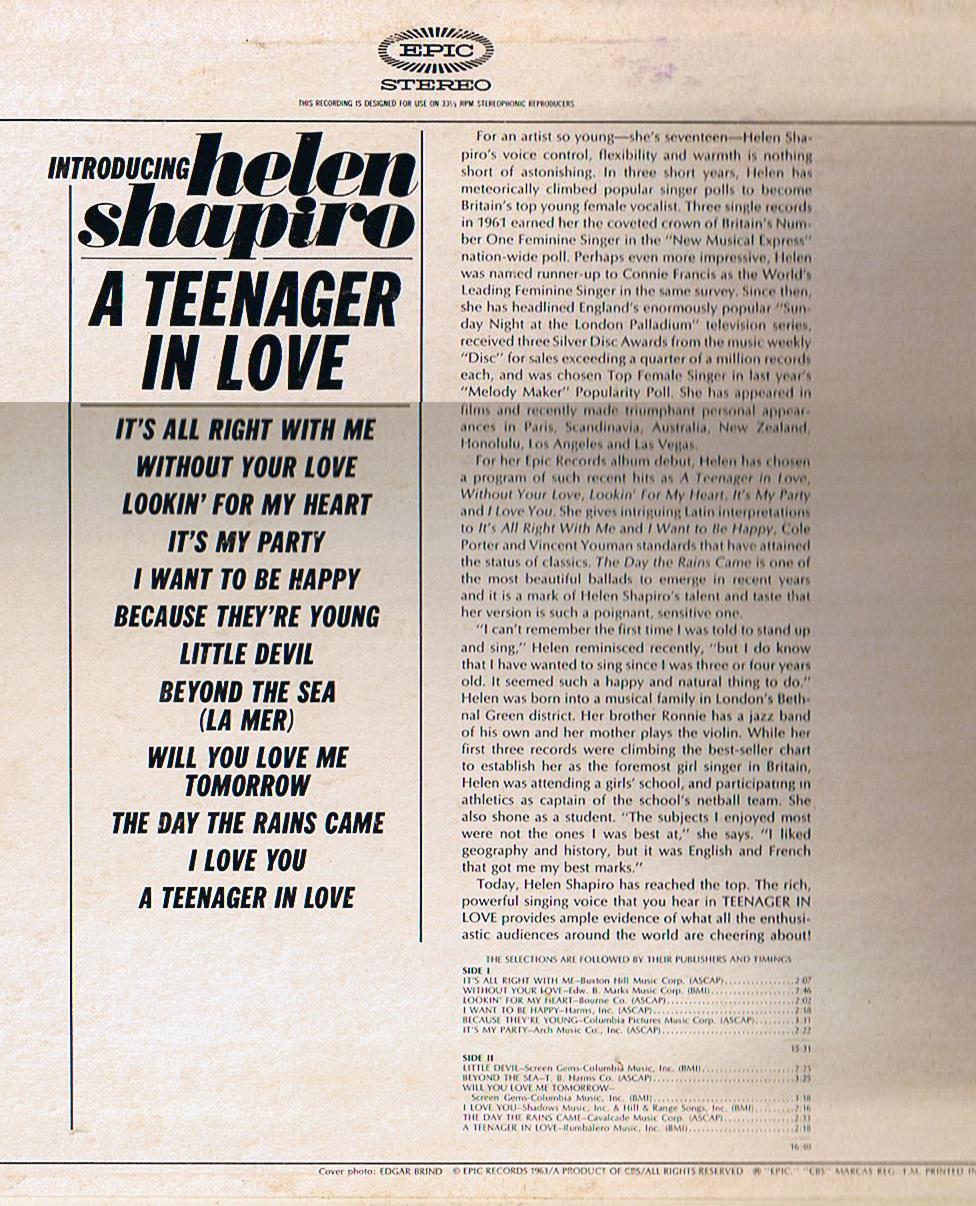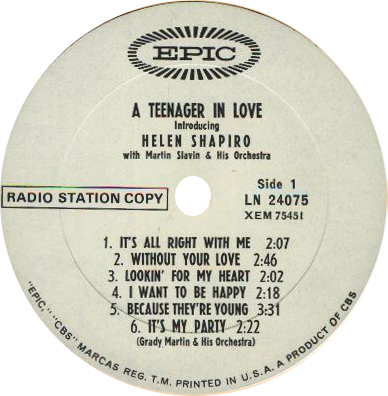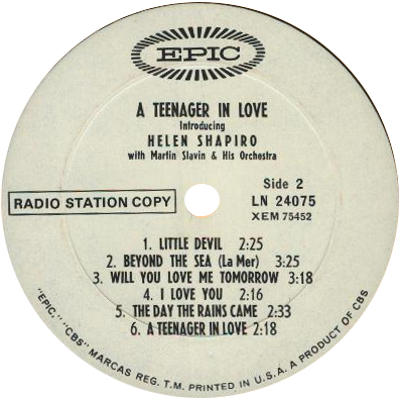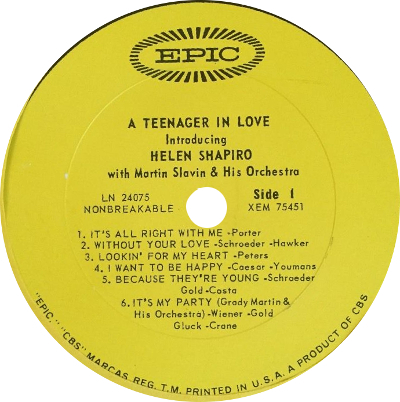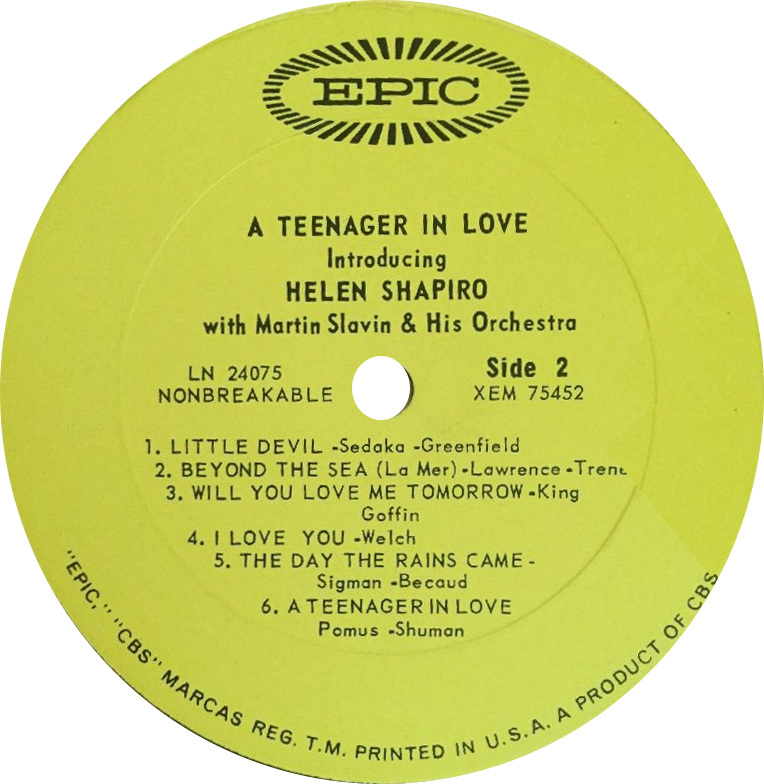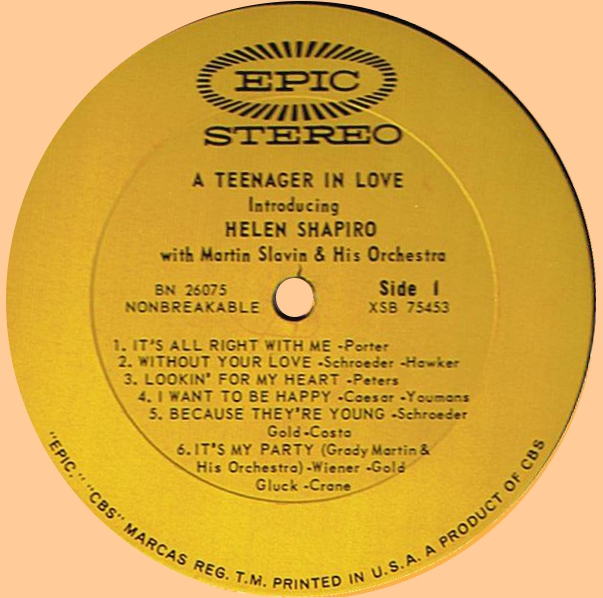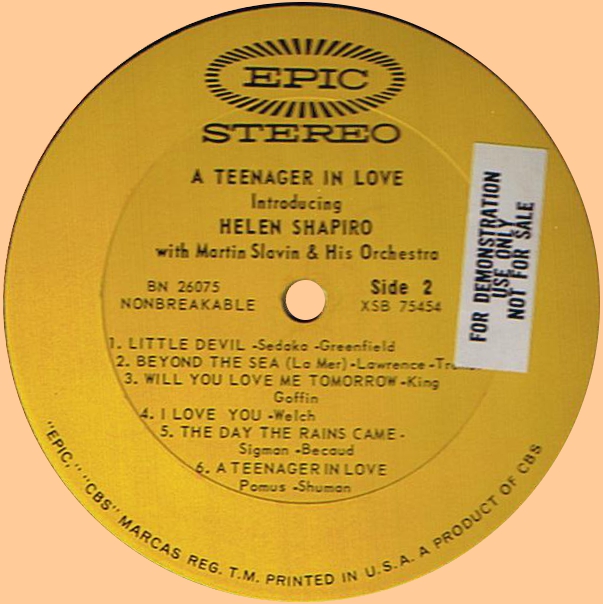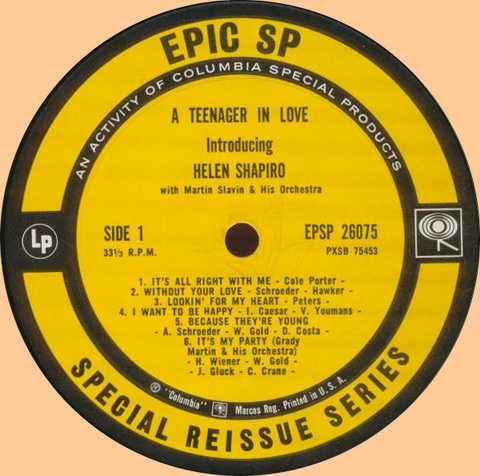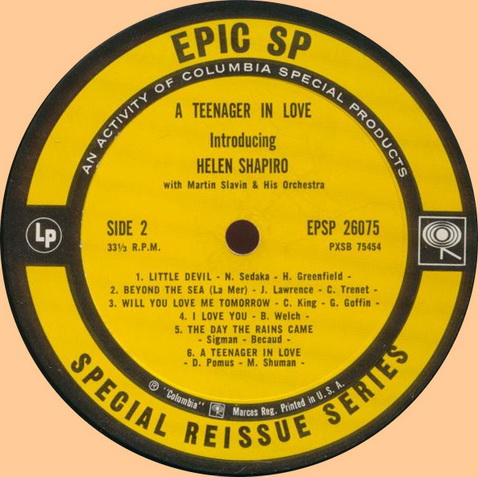 (1963) A Teenager In Love EPIC LN 24075 mono BN 66075 and (196?) EPSP 26075 stereo
XEM-75451-1B (mono) XSB-75453-1B PXSB-75453-1C (stereo)
Side 1: 1.It's all right with me 2.Without your love 3.Lookin' for my heart 4.I want to be happy 5.Because they're young 6.It's my party
XEM-75452-1A (mono) XSB-75454-1C PXSB-75454-1E (stereo)
Side 2: 1.Little devil 2.Beyond the sea (La mer) 3.Will you love me tomorrow? 4.I love you 5.The day the the rains came 6.A teenager in love
Trivia.
There are two issues of the stereo version.of 'A Teenager In Love' -.seems to have been a reissue at some time...
The album 'A Teenager In Love' has taken tracks from the UK issues of 'Tops With Me', Helen's Sixteen', and one track from 'Helen In Nashville' - 'It's my party'.
'It's my party' in STEREO on the stereo allbum, was only issued in the UK in MONO, so perhaps there is a complete stereo matrix of 'Helen In Nashville'somewhere in the USA.
AUSTRALIA | BELGIUM | CANADA | FRANCE | GERMANY | INDIA |
ISRAEL | JAPAN | NETHERLANDS | NEW ZEALAND | RHODESIA | SOUTH AFRICA | SWEDEN | USA |

Most recent revision 7th September, 2017