HELEN SHAPIRO FRIENDS CLUB
Hit Parade January 1963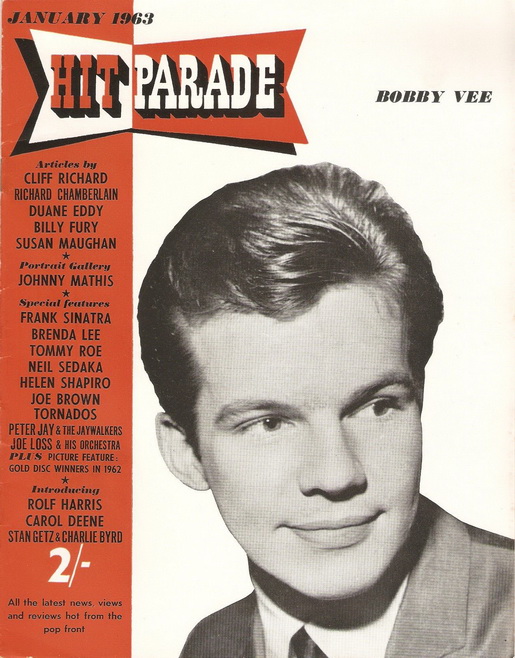 ARTICLES ABOUT : CLIFF RICHARD, Richard Chamberlain, DUANE EDDY, BILLY FURY and SUSAN MAUGHAN.

SPECIAL FEATURES: Frank Sinatra, Brenda Lee, Tommy Roe, Neil Sedaka, HELEN SHAPIRO, JOE BROWN, Tornados, PETER JAY & THE JAYWALKERS and Joe Loss.

CENTRE PAGE PICTURE FEATURE: "GOLD DISC WINNERS OF 1962".PORTRAIT GALLERY: Johnny Mathis.

INTRODUCING: Rolf Harris, CAROL DEENE and Stan Getz & Charlie Byrd..




Most recent revision 11th June, 2016