THE HELEN SHAPIRO FRIENDS' CLUB
NEWS 2004
GOSPEL TESTIMONY
Recorded live at Keswick Convention 1999, this superb video features Helen sharing her remarkable story in word and song, presenting a powerful gospel challenge to both Jew and Gentile alike. Running time: 100 minutes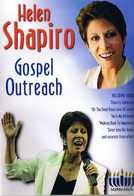 Song List:
There is Someone
Oh the Deep Deep Love of Jesus
He is My Defence
Walking Back to Happiness
and excerpts from others

£11.99 plus postage and packing

Click on the ICC logo below to order.
---
| | | |
| --- | --- | --- |
| | Desmond Carrington TUESDAYS 1900-2000 , FRIDAYS 19:00-19:30 UK time Desmond Carrington plays popular music of all types, from light classical to rock and roll, swing band to operatic arias, all taken from his own collection of 80,000 78s, LPs and CDs. Enjoy the view from Scotland from the Webcam. | |
COMPUTER VIRUSES
Anybody having problems with viruses should visit the Symantec virus remover page
or The HouseCall page
15TH DECEMBER
WOMAN'S WEEKLY ARTICLE AND PHOTOS
The 28th December issue of Woman's Weekly 'Where Are They Now? ' article has two pictures of Helen- one from the 60's, and a more recent photo.
The article mentions her acting career, and her Gospel Outreach evenings.
7TH NOVEMBER
'YOURS' MAGAZINE ARTICLE
The interview appears in the November issue of 'Yours' magazine.
12TH SEPTEMBER
HELENS' BIRTHDAY SEPTEMBER 28TH...
If you would like to send a birthday card, please send it to Helen,c/o The Helen Shapiro Friends Club, 63, Arnold Road, CLACTON ON SEA, Essex CO15 1DQ United Kingdom.
HELEN ON TELEVISION (CONTINUED)
The last episode of "That'll Teach 'Em" goes out on Tuesday at 21:00 on Channel Four.
ST. THOMAS' LUPUS TRUST INTERVIEW
Helen is one of the Patrons of the St. Thomasí Lupus Trust. She was interviewed by Angie Davidson here,
JIM DAWSON
A nice article and pics on Helen can be found here. It was written by Jim Dawson, and an abridged article appeared in
Goldmine - issue number 576, dated 23rd August 2002.

Goldmine is a US Music newspaper, similar to Record Collector magazine here in the UK. check it out here
17TH AUGUST
HELEN ON TELEVISION (CONTINUED)
"That'll Teach 'Em" goes out tonight (Tuesday) at 21:00 on Channel Four.

Also, YOURS Magazine has asked to do an interview with Helen, for their November issue.
9TH AUGUST
HELEN ON TELEVISION
The TV company that produced "That'll Teach 'Em" is doing a follow up -"That'll Teach 'Em Too".

They are creating a 1960s secondary modern school, putting the kids through the much more practical subjects that the majority of the 1960s pupils were taught.

Helen has been asked to appear as the guest of honour at the open day, and make a short speech.

Helens' recording is on August 14th, but there is no broadcast date at the moment.-she will appear in the last episode.

The show will probably go out on Channel 4.
30TH MAY
FRENCH CD EP
Magic Records (France) have released a CD version of Helen's first French EP - 'Helen' -ESDF 1379.

The tracks are: Donít treat me like a child, When Iím with you, You donít know, and Marvellous lie.

These tracks were previously available on on their 'Tops With Me ' album - CD 4981222.

You can order the CD - 'French EP Nį1 CD EP' 3930415 from HMV online for £6.99 plus £1 postage .
16TH MAY
'WE LOVE TELLY' ARTICLE
| | |
| --- | --- |
| | This photo and article appeared in the 'We Love Telly' magazine with the Daily Mirror on Saturday. |
15TH MAY
RECORD COLLECTOR 2004 READERS POLL
| | |
| --- | --- |
| | The May and June issues of RECORD COLLECTOR give you the opportunity to vote for your personal favourite artists. Closing date for entries is probably Friday 28th MAY.(I can't see a closing date mentioned.) You can vote via email.. |
4TH JANUARY
A MESSAGE FROM HELEN
It has been a most interesting year in view of the fact that I've stopped all those long concert journeys, with lots of early morning returns to home at two or three in the morning!
Travelling apart, I do miss seeing all your friendly faces, and I also miss my wonderful Band, and the sometimes very silly soundchecks!
I don't have to miss my sound crew, as they are with me on my Gospel Evenings, and, as most of you are probaby aware, Chrissy, who was my roadie on the Pop & Jazz Dates, looks after me on those evenings. She also plays a neat guitar, and sings beautifully!
It's been great to meet some of you at the Gospel Evenings, and I hope that will continue. I have to say that there is not the pressure on me that the Concert Evenings brought, and if there are long journeys, we usually travel there the day before. That wasn't always possible with the Concerts..
I hope that this year will be the beginning of new and varied things- we have had a lot of enquiries already!
Even though I was exhausted after 42 years of touring, that doesn't mean that I won't be singing any more- John is beginning to organise a new Jazz Album, and I am waiting for the green light to go ahead with a new Gospel Album .
It's hard to believe that over a year has gone by since the last gig at Wimbourne. John and I had a holiday in Spain that Christmas, it was good to get away from the winter chill, but we came back to a house that was freezing cold! The boiler had packed up , and we froze for a few days until the new boiler arrived. It was ironic that, after all the years of John shouting out "not bad for an old boiler!" when I was signing CDs after the shows, that we should end up with a new boiler, as soon as I finished touring!!
I am seriously considering updating my autobiography, originally published in 1993, as so much has happened in the intervening years. I think I have found the right person to help me. He is a very dear friend of ours called David White. He is a writer and a journalist par excellence, and has written quite a few articles about me in the past, and by the way, his brother is Terry Waite.
I hope you enjoyed listening to my first proper presenting job on Radio 2, with the Dinah Washington Story- I would be very happy to do more presenting, if it should come along.
Thank you again for all your support over my long career. The arduous concert touring is over, but I hope there are a few more chapters to be written in the future!
Lots of love,
Helen.
Back to the top of the page &nbsp
---

July to December 2003 News

Index Page

Copyright © 2004 Andrew Earwaker