HELEN SHAPIRO
THE HELEN SHAPIRO FRIEND'S CLUB
HELEN SHAPIRO
NEWS 2012
HELEN SHAPIRO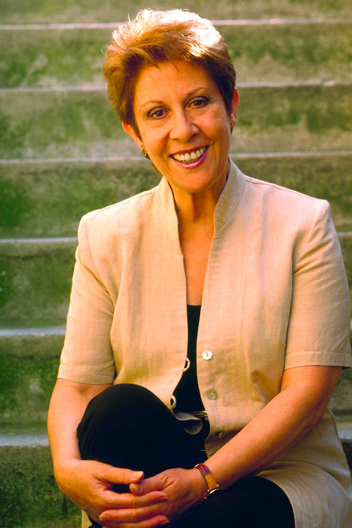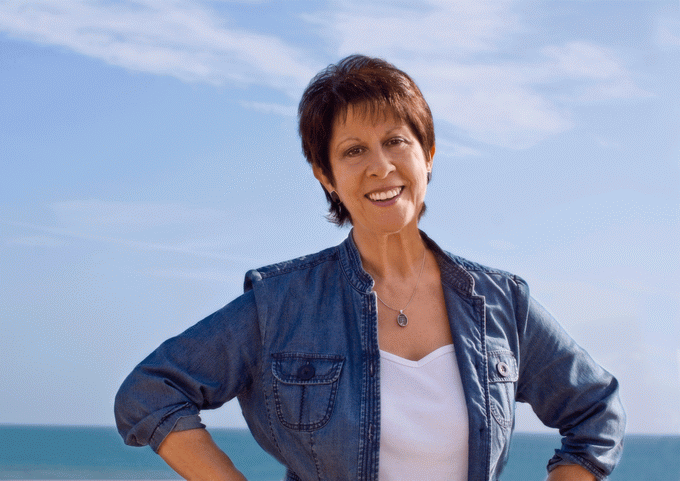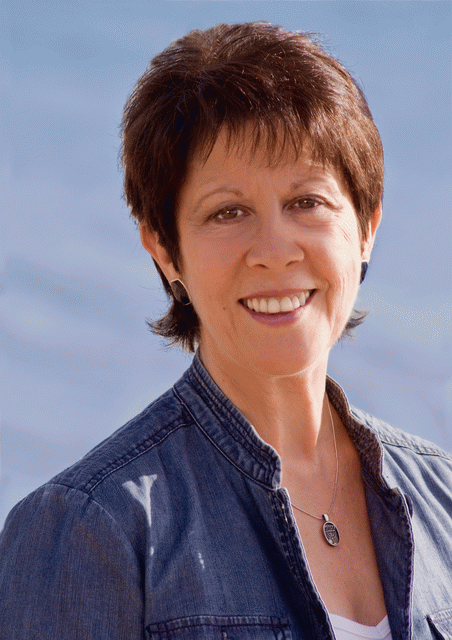 HELEN SHAPIRO
Spoken Word Gospel Testimony -
Helen Shapiro Recorded at Penkhull
Christian Fellowship, Stoke-On-Trent
2006, this superb DVD features Helen
Shapiro sharing her remarkable story
in word and song, presenting a powerful
Gospel challenge to both Jew and Gentile
alike. Running time: 100 minutes.
Song List:There is Someone
Oh the Deep Deep Love of Jesus
He is My Defence
Walking Back to Happiness
and excerpts from others
DVD £12.00 plus postage and packing
Click here to order
HELEN SHAPIRO







Desmond Carrington

FRIDAYS 19:00-20:00

Desmond Carrington plays popular music of all types, from light classical to rock and roll, swing band to operatic arias, all taken from his own collection of 80,000 78s, LPs and CDs. Enjoy the view from Scotland from the Webcam.



-->
HELEN SHAPIRO
ORDER YOUR COPY OF 'WHAT WONDROUS LOVE IS THIS'
Manna Music has added 15 sample tracks from Helen's new album on their website....
What Wondrous Love Is This - A brand new Gospel album by Helen Shapiro! Fifteen scriptural and uplifting tracks of worship, praise and exhortation. Helen's first Gospel album in 12 years.

Special offer: £10.00 plus p&p

The Gospel Collection - A compilation of Helen's first four gospel albums with a total of 35 songs! Available as a double CD for £12.00 plus p&p
See Order Form

Extra Special Offer: Buy 1 'Gospel
Collection' and 1 'What Wondrous
Love Is This' for £20.00 plus p&p.
See Order Form
If you missed Helen's interview on Revelation
Television, it is now available on YouTube..

The album, which includes several
tracks previously unreleased on
CD, is available to order
from Amazon here >>>>>>>>>

RADIO RECORD REQUESTS
If you are sending a record request by Helen to a UK radio station please remember to ask for songs from 1962 onwards, as performer fees prior to this date have now lapsed!
XXXX JUNE
RIVETING RIFFS ARTICLE

| | |
| --- | --- |
| A nice interview by Joe Montague on the Riveting Riffs Website here... . | |

31ST MAY FREE PRESS ARTICLE

Helen Shapiro gospel concert in Pontypool is a big success:
"We had hoped it would attract a large audience
but it outdid our expectations." Article in today's Free Press .

28TH MAY SENSE CHARITY SHOP BECKENHAM

Helen will be opening the new SENSE charity shop in
Beckenham Kent on the morning of Wednesday 20th June.
SENSE supports people who are both deaf and blind.
More details nearer the time...

STEP AND LEARN CHARITY
Helen attended the launch of the Step and Learn Charity (children with cerebral palsy and associated motor difficulties) in Gillingham on 2nd May.
Helen and John have a long standing association with the charity.
22ND MAY
EBAY AUCTION
Warren Reed tells me that a copy of 'Stop and you will
become aware' was auctioned for £252 on EBay recently...
| | |
| --- | --- |
| 18TH MAY | EMI 5 TRACK DIGITAL MINI-ALBUM |
EMI Gold will be releasing a special Helen Shapiro 5 track digital mini-album, and need your help!
So far they have 4 of the 5 tracks for the album. Go to their Helen Shapiro Facebook Page to vote for the remaining track.
4TH MAY
HUDDERSFIELD DAILY EXAMINER 1ST MAY EMI HELEN SHAPIRO COMPETITION
HELEN SHAPIRO
You could win a copy of The Ulimate Helen Shapiro SIGNED
BY HELEN in the EMI May competition on their Helen Shapiro
EMI FACEBOOK page (ends midday 8th May)...
27TH APRIL
IT'S TRAD, DAD ON DVD NTSC -REGION 1

Sony Pictures have released the film as Ring-A-Ding Rhythm
on DVD in America NTSC FORMAT (-REGION 1).
It is available as an import from Amazon.co.uk or Amazon.com

25TH APRIL ELLESMERE PORT PIONEER

Helen talks to Laurie Stocks-Moore about headlining above The Beatles
and her current Gospel Tour in today's issue of Ellesmere Port Pioneer.

20TH APRIL LIVERPOOL ECHO NEWSPAPER ARTICLE

| | |
| --- | --- |
| Helen tells Dawn Collinson about headlining above The Beatles and her current Gospel Tour in today's issue of The Liverpool Echo. | |

5TH APRIL HOOKED ON NUMBER ONES RERELEASE

Angel Air have rereleased a digitally remastered edition of Hooked On Number Ones,
with informative sleeve notes, on the story behind the project of this 1984 album.
Other artists include The Fortunes, Mungo Jerry, Marmalade, Mud, Gerry & The Pacemakers,
Madeline Bell, Lynn Paul, Susan Maughan, Mike Berry, Craig Douglas, Lonnie Donegan, and
Tony Burrows.
Besides singing condensed versions of: You don't know, and Walkin' back to happiness, Helen
also sings condensed versions of You're the one that I want, I will survive, and I'm not in love.
4TH APRIL
THE MOM AND POP SHOP INTERNET RADIO INTERVIEW
Helen was interviewed by George Bettinger on his internet radio show "The Mom & Pop Shop" on Sunday. No further details yet...
24TH MARCH
POP GO THE SIXTIES
UK viewers have another chance to see Pop Go The Sixties, originally broadcast on New Year's Eve 1969. Jimmy Saville introduces performances from the hit acts of the year - Helen, The Who, The Rolling
Stones, Tom Jones and Sandy Shaw. On at 8.00pm and 11.00pm on Sunday 25th March on Yesterday - SKY 537 FREEVIEW 12 VIRGIN 203
19TH MARCH
IT'S TRAD, DAD CD PETITION
Steve Ford (a Gene Vincent Fan) is petitioning for this album to be reissued on
CD, digitally remastered and packaged in the classic digi-pack format complete
with original album artwork. The album includes Helen's singles 'Let's Talk
About Love' and 'Sometime Yesterday'. Please follow this link to sign the petition!
11TH MARCH
BGO RECORDS REISSUE
If you don't already own a copy of Tops With Me/Helen Hits Out, it has been reissued by BGO Records: BGOCD474 and is currently available here
2ND MARCH
PAUL O'GRADY
Many thanks to 'Ron' who works on 'It's a Small World' in a certain theme Park in Orlando, Florida, for getting Helen featured on Paul O'Grady's Five o'clock All Star Triple last Sunday.
Paul played You don't know; Walkin' back to happiness and Tell me what he said (27:57). The show is available on

until 7:02PM Sun,4 March.
13TH FEBRUARY
BIRMINGHAM WALK OF STARS
Residents from a Birmingham suburb are planning to turn its pavements into a 'Walk of Fame' to rival Broad Streetís 'Walk Of Stars'.
Ken Whittaker and his supporters are to insert star-shaped plaques celebrating a host of great showbiz names and singers at the site of the old Ritz Ballroom, in York Road, Kings Heath.
The Walk of Fame is to be created over a number of years with the aim of the first stage being in place by 11 July. As Helen is mentioned in the Birmingham Post article, hopefully she will be included! More details here.
25TH JANUARY
BBC RADIO TWO - THE BRIAN MATTHEW STORY
BBC Radio 2 are presenting a show about Brian Matthew's (Sounds Of The Sixties) broadcasting career and Helen has contributed. It will be broadcast on 1st February at 10p.m UK time.
Other contributors include Craig Douglas, John Leyton, Mark Wynter, Maureen Evans, Acker Bilk, Janice Nicholls (Thank Your Lucky Stars), and Radio 2 presenters David Jacobs and Ken Bruce.
EMI HELEN SHAPIRO FACEBOOK PAGE
Apparently the EMI HELEN SHAPIRO FACEBOOK PAGE is going to run a competition called the A-Z of Helen Shapiro where each day they are going to make a track available to stream beginning with the letter 'A' and running through the alphabet.
23RD JANUARY
SOUND OF THE SIXTIES AIRING
Nice mention of Helen on Sounds Of The Sixties on Saturday when Brian referred to Helen as his friend and played You Don't Know
7TH JANUARY
ABBEY ROAD 80TH ANNIVERSARY
The talks due to take place on 10th March at Abbey Roadís Studio Two have sold out, and because of this, two more talks will take place on 11th March. Tickets here...
4TH JANUARY
ABBEY ROAD 80TH ANNIVERSARY
As part of their 80th Anniversary celebrations, Abbey Road Studios will be opening its doors to the public on Saturday 10th March (10:00 and 15:00).
The presentation will cover the history of Abbey Road Studios with rare archive photos, film and audio from the various decades, showing changes to the studio and equipment. It will illustrate Abbey Road's long progression through all kinds of music, from classical to rock, and the methods used to record in each style/period.
Recordings covered (besides Helen,) will include Sir Edward Elgar, The Shadows, Peter Sellers, The Beatles, Pink Floyd, The Hollies, The Zombies, the Swingin' Blue Jeans and Kate Bush. Film scores captured B the years include Star Wars, Harry Potter, Lord of the Rings and The King's Speech will also be explored.
More details and (rather expensive) tickets here...
HELEN SHAPIRO
2ND JANUARY
RADIO RECORD REQUESTS
If you are sending a record request by Helen to a UK radio station please remember to ask for songs from 1962 onwards, as performer fees prior to this date have now lapsed!
JOHN SCHROEDER'S AUTOBIOGRAPHY 'SEX AND VIOLINS- MY AFFAIR WITH LIFE, LOVE AND MUSIC'

"Shroeder was the producer or co-producer for no less than one hundred and seventy Artists throughout his career, including such stars as Cliff Richard, The Shadows, Helen Shapiro, and Status Quo."

The book was published on 21st November. 2009.

His story includes discovering Helen, and penning


her No.1 hit Walkin' back to happiness.




His Press




Release here..


There are over 17 pages devoted to Helen, with several black and white photos, and makes very interesting reading!



HELEN SHAPIRO
Sign the Guestbook

View the Guestbook
HELEN SHAPIRO
HELEN SHAPIRO
HELEN SHAPIRO