HELEN SHAPIRO DISCOGRAPHY
The UK Singles 1963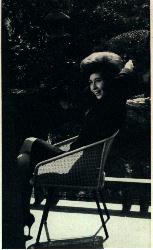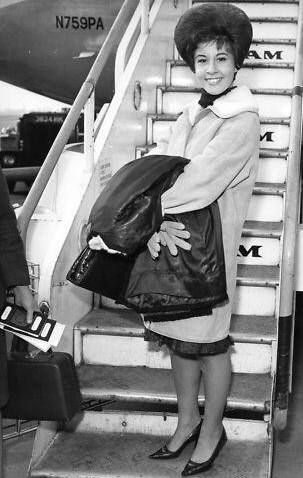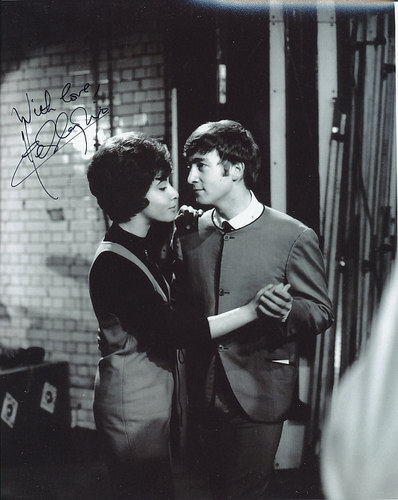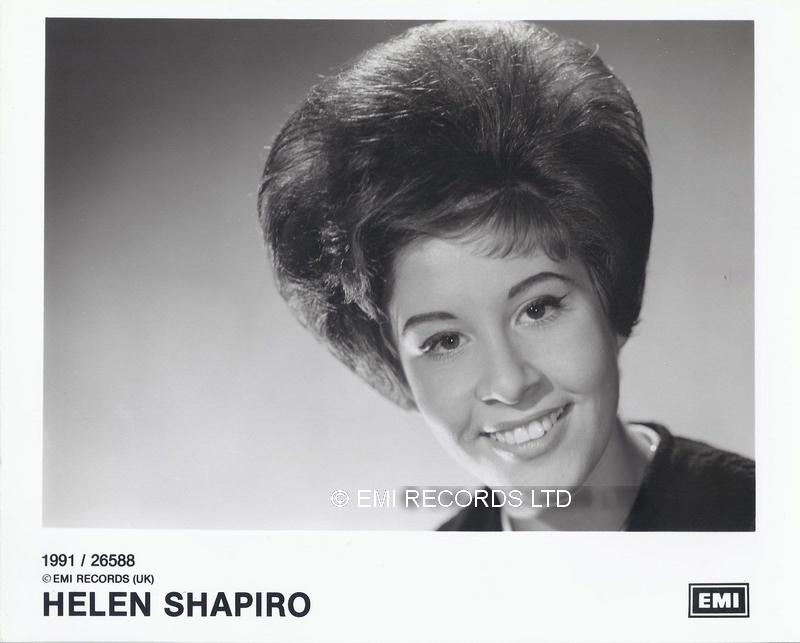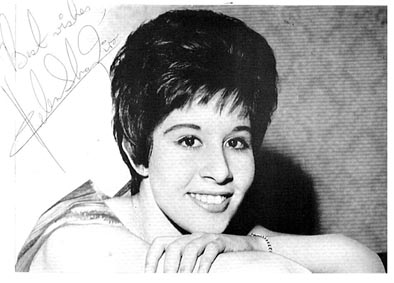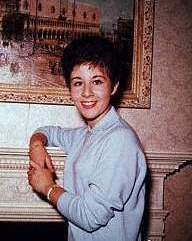 * =Track has been released in STEREO on CD
Release dates are shown before the record number
Click on an image for more detail

Sleeves

(25-01-1963) 45-DB 4966
7XCA 26225-1N *Queen for tonight
Recorded 20-12-1962 ABBEY ROAD STUDIO 2
7XCA 26226-1N *Daddy couldn't get me one of those
Bron Associated EMI acetates
Publishers Ltd.
1 sided acetate
(25/04/63) DB 7026
7XCA 26423-1N Woe is me
7XCA 26424-1N I walked right in
Recorded in Nashville February 1963
DB 7072
7XCA 27034-1N Not responsible
7XCA 27035-1N No trespassing
Recorded in Nashville February 1963
(04-10-1963) DB 7130
7XCA 27172-1N Look who it is
Recorded 13-09-1963 ABBEY ROAD STUDIO 2
7XCA 27173-1N Walking in my dreams

Trivia:
Queen for tonight was the last HS UK single with the 45 suffix.
Versions by other artists:
Reine de mes nuites (Queen for tonight) Yvan Daniel B side of Sainte Marie Alouette CF-854 1961
Roi de mes nuites (King for tonight) Philips 432.893 1962 Side 2 track 1 Maya Casabianca
Not Responsible Gene Pitney (Musicor, 1963)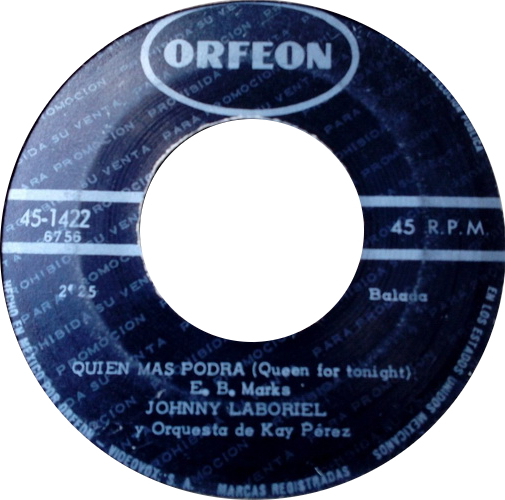 Quien mas podra (Queen for tonight) Johnny Laboriel Orfeon 45-1422 (1964) Mexican pressing.
Koningin voor een nacht (Queen for tonight) Diamond Conny Fabry -B side of Je krugt het (You got it) -a cover of Roy Orbison's single) 15/5/89
A very small quantity of 'Please please me', by The Beatles - 45-R 4983, was mispressed (second pressing - black Parlophone lable) and issued, with 'Daddy couldn't get me one of those' on the reverse, instead of 'Ask me why'....
Komm schau mich an (Look Who It Is) Carmela Corren Ariola 18 214 AT (1964)
In February 1963, Helen Shapiro was Britain's most successful female singer (having first achieved chart success two years earlier at the age of 14) and The Beatles were fifth on the bill as part of her nationwide tour of the UK. Her artist and repertoire manager, Norrie Paramor, was looking for new material for a country and western album she planned to record in Nashville, Tennessee and suggested that The Beatles compose a song especially for her."Misery" was started backstage before The Beatles' performance at the King's Hall, Stoke-on-Trent, on 26 January 1963, and later completed at Paul McCartney's Forthlin Road home. At the time, McCartney commented: "We've called it "Misery", but it isn't as slow as it sounds, it moves along at quite a pace, and we think Helen will make a pretty good job of it." But Paramor considered it unsuitable, and so British singer and entertainer Kenny Lynch, who was on the same tour, recorded it instead (HMV Pop 1136), thus becoming the first artist to cover a Lennon/McCartney composition although he failed to enter the charts with it.


"It's My Party" was written by John Gluck, Jr. and Herb Wiener and publisher Aaron Schroder brought in a third writer, Wally Gold, to help them finish the song. They had a female singer record a demo, which found its way to Jones as well as producer Phil Spector and British vocalist Helen Shapiro, who was in Nashville to record an album for release in the U.K. Shapiro was the first to record the song, which appeared on her 1963 album "Helen in Nashville".

Extract from a Billboard article by Fred Bronson

1961 | 1962 | 1963 | 1964 | 1965 | 1966 | 1967 | 1968 | 1969 | 1970 | 1972 | 1975 | 1976 | 1977 | 1978 | 1982 | 1983 | 1984 | 1989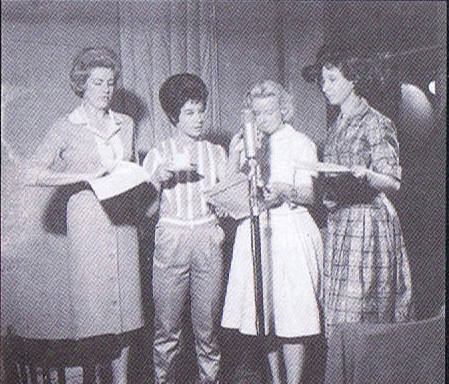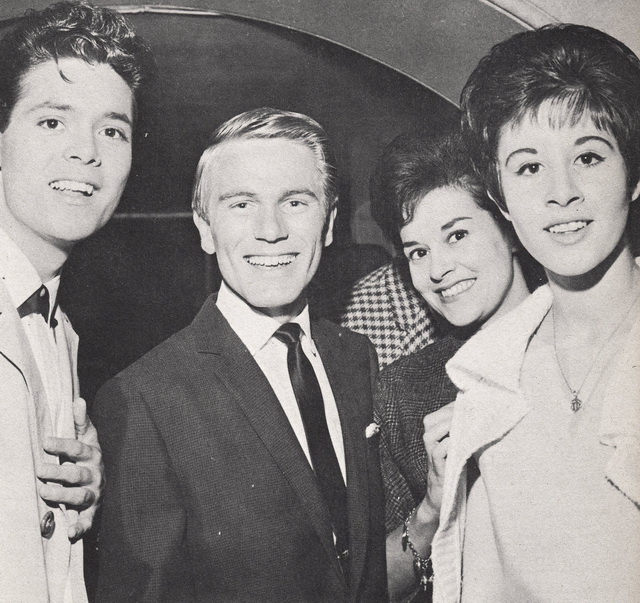 Most recent revision 18th February, 2020