HELEN SHAPIRO DISCOGRAPHY
The UK Singles 1965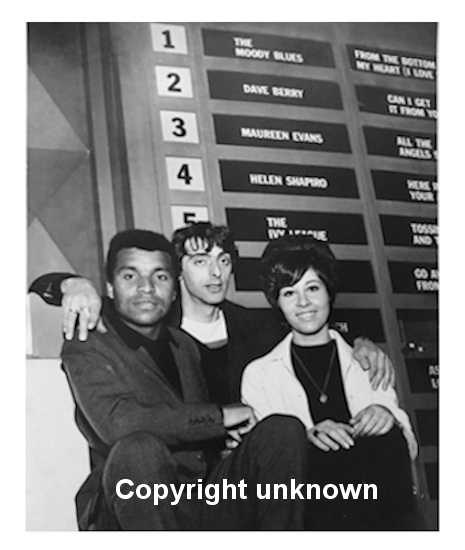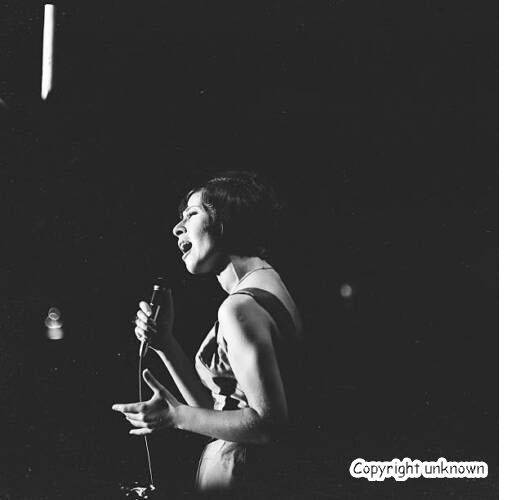 *=Track has been released in STEREO on CD
DB=Columbia 7N=Pye SNIX=Pheonix DJS=DJM MAG=Magnet ARISTA=Arista HELEN/OVAL=Oval OG=Old Gold CLGS=Calligraph
Release dates are shown before the record number
Click on an image for more detail

Sleeves
DB 7517
7XCA 28881-1 Tomorrow is another day
7XCA 28882-1 It's so funny I could cry
DB 7587
7XCA 28215-1 Here in your arms
7XCA 28217-1 Only once
(10-09-1965) DB 7690
7XCA 28242-1 Something wonderful
7XCA 28243-1 Just a line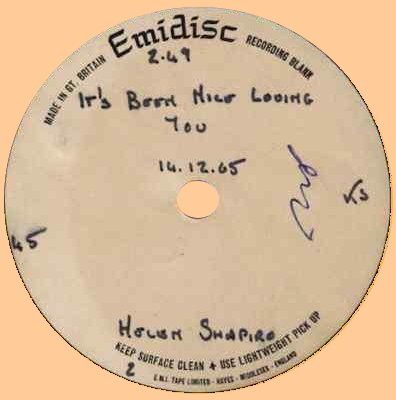 Acetate recorded 14-12-1965 UNISSUED

It's been nice loving you
Trivia: Versions by other artists:
It's So Funny I Could Cry Charles Pennywell ??? (Smash 1794, 1963), Gary Paxton ??? (Liberty 55407, 1962) Marion Worth ??? (Columbia 42453, 1962).
Maureen Evans recorded 'Tomorrow is another day' (1963) on Oriole 45-CB 1806. but it is a completely different song, the words and music being written by John Schroeder, and Mike Hawker!
They, of course, wrote 'Walkin' back to happiness' especially for Helen....
Here in your arms: Helen sang this at the Brighton 1965 Brighton Song Festival
1961 | 1962 | 1963 | 1964 | 1965 | 1966 | 1967 | 1968 | 1969 | 1970 | 1972 | 1975 | 1976 | 1977 | 1978 | 1982 | 1983 | 1984 | 1989
Most recent revision 16th August, 2015